Uganda's Political History Repeats Its Self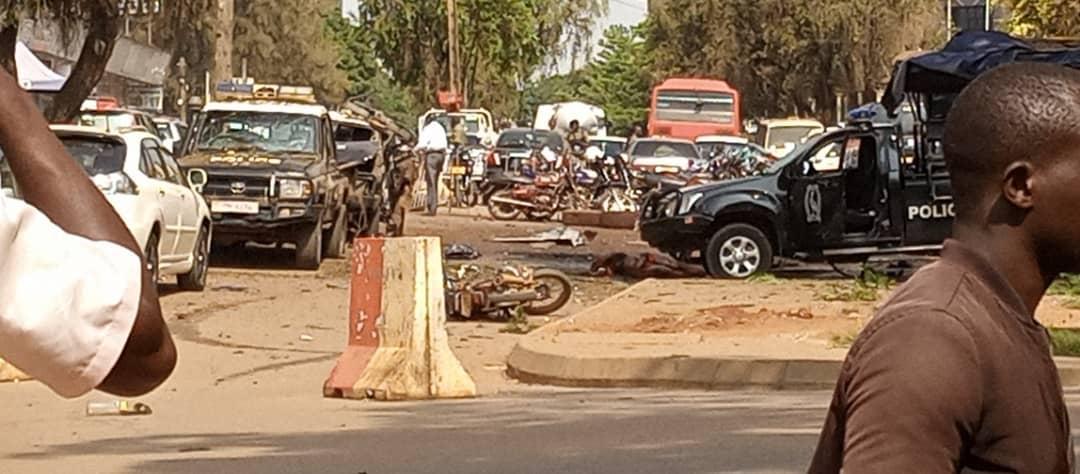 Chris Mwesigye Bishaka, a senior citizen and resident of Ibanda district in western Uganda poses several questions while analysing the current political environment which is playing out in the land locked East African country.
As a person who has been around for some time and witnessed bizarre turbulent times, Chris wonders why the current government led by president Tibuhaburwa is bent on repeating the very mistakes that were done by the previous leaders thus making the country violently change 8 presidents in a record time of just 24 years after its independence in 1962. 
It is very interesting how history repeats itself or, more appropriately, how men repeat the same mistakes over and over again.
Advertising

Who would have ever dreamed that, once again, Ugandans would go through social political stress driven by tribal antagonism and government high-handedness?
Who would have ever thought that Ugandans would once again "disappear" into thin air for simply not agreeing with the ruling government?
Who would have ever envisioned that the Nakasero State Research Bureau torture dungeons under Idi Amin and Nile Mansion and Katikamu massacre centers under Obote II would reincarnate in Kireka, Nalufenya and Kitalya under good old Tibuhaburwa as president?
Who would have ever believed that once again Uganda would be portrayed as a basket case in both local and international media because of nefarious political chicanery?
Who would have ever reckoned that once again Ugandans would tiptoe around each in fear of being marked for retribution from new leaders for their political beliefs in the event of a violent change of government?
Who would have ever believed that a man who diagnosed Africa's major problem as "leaders who overstay in power" would be throwing tantrums to remain glued to the same throne 36 years later and planning for the next election hardly a year after starting a brand new 5 year term?
Who would have ever thought it possible that Ugandans would once again sheepishly fork out their hard earned money to buy goods and services at superinflated prices caused by reckless cash supply and quantitative easing by an insensitive government only concerned with its survival rather than the well being of those who pay taxes to keep it in unfathomable comfort?
Who would have ever thought that once again Ugandans would be forced to play second fiddle to peasant foreigners who get perks because of the colour of their skin and their ability to ruthlessly milk the last cent from the natives?
Who would have ever thought that the Arab Slave trade would be revived again because the government has miserably failed to put in place an environment conducive enough to support successful entrepreneurship and industry that would have created new jobs unless one belongs to a particular clan?
Who would have ever thought that Ugandans would ever be reduced to becoming beggars in their own country?
Who would have ever contemplated the possibility of Ugandans ever discussing these issues again and thinking the only solution is secession?