Omusinga To Reside In A Hotel
9,046,000,000 Required To Purchase Spring International Hotel To Temporarily Act As A Palace For the King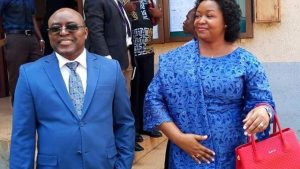 Uganda Today
Construction can take years but destruction can be in minutes or a day.
Following the infamous 2016 November government raid of Obusinga Bwa Rwenzururu Palace in which the Omusinga Charles Wesley Mumbere and 200 royal guards were arrested, and more than 100 killed, the Omusinga has never set foot in Kasese.
Omusinga Home Coming October 04, 2023
The Obusinga bwa Rwenzururu (OBR) is seeking 9,046,000,000 Billion Shillings for the purchase of Spring International Hotel so that the Omusinga resides there starting with his arrival in his Kingdom come October 04, 2023 as arrangement to raise 25 billion for the reconstruction of Buhikira Royal Palace takes shape.
The palace was in November 2016 destroyed during an army led raid in which the Omusinga Charles Wesley Mumbere and more than 200 others were arrested and more than 100 royal guards killed.
Before the palace attack, security officers alleged that the palace was a training ground for royal guards who planned to destabilize the country.
Advertising

The palace located a kilometer away from Kasese town is now a shadow of its past, years after it was attacked. There is no sight of the huts outside the palace which accommodated the royal guards.