Junior Achievement Uganda Chapter is Proud of Strides Taken To Sharpen Youth Entrepreneurs
Since Inception In Uganda In 2008 A Host Apprenticeship Can Attest To These Achievements
JUNIOR ACHIEVEMENT UGANDA executive director miss Rachael Mwagale during a press announcement of renewed support by Z-Zurich expressed gratitude and maximum enthusiasm for the anticipated impact the support will yield.

7m Euros announced to be disbursed to Africa for the next three years.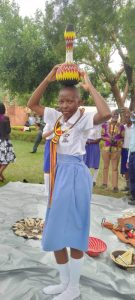 Background:
Advertising

For the past over 40 years, Junior Achievement Africa delivers hands-on, immersive learning in work readiness, financial health, entrepreneurship, sustainability, STEM, economics, citizenship, ethics, and more. It has presence in 13 countries in Sub-Saharan Africa and collectively reaches more than 300,000 youth in more than 3,000 schools each year. JA Africa Works in Côte d'Ivoire, Eswatini, Gabon, Ghana, Kenya, Mauritius, Nigeria, Senegal, South Africa, Tanzania, Uganda, Zambia and Zimbabwe.
Z Zurich Foundation is a charitable foundation by which the Zurich Insurance Group delivers on its global community investment strategy. The social equity activities of the Foundation focus on young vulnerable people, apply filters to include sub-groups of vulnerabilities and consider activities around education, apprenticeship, mentorship and interventions contributing to a sustainable employability. This charitable organization has made a strategic decision to venture and fund Africa, and has chosen Africa's largest and most-impactful youth-serving NGOs, Junior Achievement Africa as the beneficiary for a huge grant.  The grant from Z-Zurich which will officially be announced on August 12th and will benefit the following 9 countries: Uganda, South Africa, Côte D'Ivoire, Tanzania, Burkina Faso, Congo, Togo, Sierra Leone and Liberia. It will enable  Junior Achievement Africa to launch its operations in 5 new countries namely Burkina Faso,  DRC, Togo, Sierra Leone and Liberia.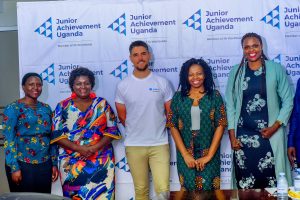 ∼
Their Story:
There is a lot of support required around being able to translate local challenges into global business opportunities. Many young Africans are entrepreneurial by nature, but are limited in their ability to:
1) understand and break down the challenges around them in order to properly apply technology and innovation to solve them;
2) capture value from the solutions they have created; and 3) realistically and ambitiously conceptualize what their solution and business model could become at global scale. The JA Africa partnership with Z Zurich Foundation will support the creation of an African-centered curriculum design which will help build the problem-solving and design thinking muscles of the participants so that they are able to understand the complex problems around them and design sustainable solutions. Exposing them to Zurich employees as global mentors and JA Africa alumni such as Iyinoluwa Aboyeji, who has founded not one but two unicorns in Nigeria, as African role models will help build the critical social skills and confidence necessary to validate their ideas and communicate them to a global audience of funders and clients.
Why this is newsworthy:
Africa graduates 12m youth annually just for them to compete for the available 3m available jobs – what happens to the rest of the unemployed youth? Imagine if every entrepreneur African youth would hire 5 other youth…this would go a long way in virtually eradicating youth unemployment in Africa. Partnerships like Junior Achievement Africa and Z-Zurich come in to fill this gap by empowering these youth with:
critical work readiness skills, digital, entrepreneurial skills, soft and hard skills set as well as life skills most in demand to succeed in a global economy. It will create an entrepreneurship ecosystem that works together to build young Africans to be change makers to solve African problems by Africans.
Donor lending focus has been on Ukraine, and Africa has been forgotten yet Africa has the youngest population in the world with over 70% of the population under the age of 30 and over 60% under the age of 25 years. This high number of young Africans is an opportunity for the continent's growth but only if the young generation is fully empowered to realize full potential.   This partnership between Z-Zurich Foundation and Junior Achievement Africa is a game changer because it will create a movement to empower young people to make the choices that could transform their future for the better. The partnership will include matching the youth with employers as well as provision of seed grants and incubators.
The partnership is a response to the challenges Africa's youth face and equipping them with technical and transversal soft skills to succeed no matter what path they choose. The focus is on under-served, extremely marginalized, vulnerable communities, in particular post-Covid when decades of economic progress is at risk in these fragile economies.
Z-Zurich has been supporting other nations for a while. This is the first time they are giving such a grant to Africa. The grant that was announced on August 12th is the largest grant ever that has been received in the history of Junior Achievement Worldwide that has been in existence for over 100 years.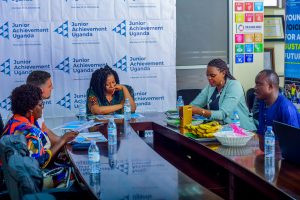 ZZF/JA partnership's vision of a huge ecosystem of stakeholders will be impacted by the grant.
The grant will enable Junior Achievement Africa to launch operations in new markets they have never been before like: Burkina Faso, DRC, Togo, Sierra Leone, Liberia.
JAA Accolades
Junior Achievement has been nominated for the 2022 Nobel Peace Prize
Moved up one spot to #6 in the top 10 NGOs in the world list by NGO Advisor
Recognized by Fast Company as a Top 100 company on its Best workplaces for Innovators list (and  the #1 Nonprofit to make the list) !!!
On August 12th, Z-Zurich Foundation and Junior Achievement  made this major announcement  which involves creation  of entrepreneurship ecosystems that work together to build young Africans to be change makers to solve African problems.  The launch was made through media on line:
– +256 772-472-205 or on email at rachael.mwagale@jauganda.org.