Uganda Is Threatened By Madness
It Is Important To Establish If We Are Not Being Ruled By Mad People, Represented In Parliament By Mad People Or Whether Justice Isn't Dispensed By Mad People As Well
Retiree Makerere University Professor Oweyegha Afunaduula

Uganda Today Threatened By Madness? Take Mental Health Seriously!
By Oweyegh-Afunaduula
23 September 3023
What? 14 million mad people in Uganda? Well, it is possible, given that madness occurs on a scale of
1——–10. The degree of madness, will therefore range from 1 to 10. When one's madness is close to 1, it is not so scaring, but when it is near 10 it is extreme and very scaring. Besides, it madness of someone may swing from 1 to 10 and back within moments which might mean all of us have been mad at one time or another. When you visit Butabika Mental Hospital you find that most mad people are young people, and their number seems to be rising sharply. This might be because of a number of reasons, principally: drugs, unrealized dreams, parental neglect, broken friendships between girls and boys, broken promises broken trust, harsh socioeconomic conditions, loss of dear ones, unemployment, despondency, betting, misgovernance, land grabbing, fear of the unknown, etc. However, the increase of consumption of drugs among people may emerge to be the single-most reason why the number of mad people is supersonically rising. Serious studies are needed to establish and rank all possible causes of the rise of madness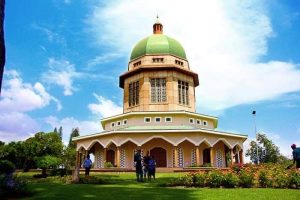 Apparently, as the frequency of madness is in the population rises so does irresponsibility. Mad people don't produce and often end up destroying life and things
There is, therefore, a great need for the Government to take mental ill health of the nation seriously, and make its treatment affordable to our increasingly impoverished people.
Advertising

It is of course dangerous if our security organs, hospitals, universities, and schools are overladen by mad people whose madness ranges from 0—–1. This could explain the rising rate of suicides or termination of the lives of many unsuspecting citizens. It is important to establish if we are not being ruled by mad people, represented in Parliament by mad people, or justice and/or injustice is not being delivered by mad people along the 0—-1 scale of mental health.
One may go on and on and ask: to what extent is the rising violence in families a reflection of a nation seized by madness in a spheres of life? Which of our institutional heads are actually mentally sick? What about the drivers on our roads? Could the madness of drivers explain, to a certain extent why the accident and death rates on our roads are threatening to be the highest in the world?
For God and My Country.