Service Delivery, MP Francis Mwijukye Takes A Swipe At Minister Baryomunsi
Tells Him That Those Who Live In Glass Houses Should Never Throw Stones
*Dr Chris Baryomunsi and his regime apologists should know that there is no safe corner in a burning house!*
By Hon Mwijukye Francis.
Last weekend, the country woke up to surprising news that the Minister of ICT & National guidance Dr Chris Baryomunsi had collapsed from his constituency and had been airlifted to Kampala for better management after no heath Centre in his district could handle his situation.
I happened to have been hosted alongside Baryomunsi on the NBS front line show  two days  before the incident, where we discussed the state of service delivery in our country.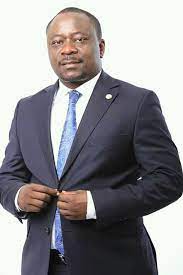 Francis Mwijukye
Advertising

On this show I explained the shambolic nature of our service delivery in education, health, water, infrastructure among others. I thought that being a Minister of National Guidance, Baryomunsi would find it reasonable to advise his government to fix some of these gaps so that Ugandans can be saved. I told Baryomunsi that our people were enduring a lot of pain yet they pay huge taxes.
As usual, doing what he knows best: – drumming for the regime, Baryomunsi dismissed my arguments calling me a sadist who is just opposing for the sake of it! (A sadist is a person who gets pleasure in causing pain to others), little did Baryomunsi know that he is actually the greatest sadist of our times!
Of course, Baryomunsi is a liar, a pretender and a hypocrite who has been blindfolded by power that he can't speak the truth!
But as the Runyakitara adage goes, that "Ekishuba kyikyera kare kwonka amaziima gakyitangayo"loosely transilated as "a lie sets off earlier, but truth reaches first", so it dawned on Baryomunsi when he found himself having to put his life in hands of the same death traps in which his voters have been subjected to.
The truth that hasn't been told is that Baryomunsi did not faint parse;- Baryomunsi was taking Iron sheets to a church in a place called Kyankyere in his constituency. Because there is no road connection to this village, his motorcade could not reach the church,  together with his team and the locals had to carry the Iron sheets on their shoulders up to the church.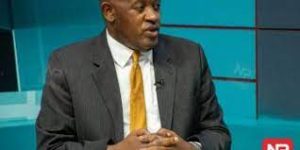 Minister Chris Baryomunsi
The Story
As they were coming back, Baryomunsi slid and rolled down the hill into coma. Not even his huge security detail could save him. It took 8 men to carry him from that spot to his car and then to the nearest health center Rugyeyo community Hospital.
This hospital was constructed by businessman James Musinguzi Garuga for the community using his own funds, Garuga together with his friends furnished the hospital with modern equipment and were paying a bill of 45 million per month to run its operations!
Sadism at Play
Baryomunsi being a selfish leader who doesn't want credit to go to another person, decided to fight the project claiming that Garuga had established a private facility on a public land. Garuga succumbed to the political pressure from the powerful Minister and handed the project over to Ministry of Heath, and laid off his staff. The Ministry of Heath could not manage the project to avoid conflicting with Baryomunsi for obvious reasons. The project is now a structure with good equipment but with no personnel, it's now a white elephant!
Sadly, the Health facility that the Minister vigorously fought is the same place where he was taken for first aid! Upon finding no staff, he was then taken to Kambuga Hospital which had the staff but with no equipment and medicine! Kambuga Hospital was constructed by President Obote in 1965. the irony of the century is that, president Museveni asserts that Obote did nothing.! It's after this that Baryomunsi was airlifted to Kampala for better management!
It is an embarrassment that a district that has been represented in Parliament by a medical doctor for over 20 years, who doubles as a Minister doesn't actually have medical facilities that can save a life, but the same doctor doesn't find a problem in fighting health projects by other people!
Obviously if it was an ordinary voter in Kanungu, he would have died and the state of Kambuga Hospital would have remained the same waiting for another person to die in the same manner!
Am happy that God made Baryomunsi collapse in Kanungu, took him through a dangerous health facility and saved him from death so that he can be a living testimony, God was telling him that he has lost touch with reality.
Like Saul encountered Jesus on the Damascus route, this was Baryomunsi's encounter with reality of what Ugandans go through daily. Saul turned into Paul and started preaching the gospel, Baryomunsi should equally transform from a sadist, liar and hypocrite and start telling the truth.
Baryomunsi and those like him should know that there is no safe zone in a burning house. The earlier we improve our health sector, the better for us as a country. The money that the likes of Baryomunsi use to fly abroad for medical treatment is enough to fix our health sector!
Mwijukye Francis is a member of Parliament for Buhweju County
Editor's Note:
In 2012, when Butaleja Woman member of Parliament Cerinah Nebanda died, Chris Baryomunsi, the member of parliament for Kinkizi County East, together with Muhamad Nsereko Kampala Central, were some of the members of Parliament who were arrested by government because of their allegations that government had a hand in the death of Cerinah Nebanda. Baryomunsi was at that time so critical of government poor service delivery.

"Both of them are still in our custody to help us with investigations.  We have recorded statements from them," Ssekatte told New Vision on Tuesday morning.
The MPs were taken to Kireka where detectives recorded statements in relation to allegations that the Government killed Butaleja Woman MP Cerinah Nebanda.
|
President Yoweri Museveni said that Parliament "Speaker Rebecca Kadaga and MPs purporting to know Cerinah Nebanda's killers will have to give evidence to the Police and a special inquest to be set up.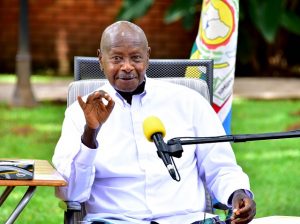 "If Hon. Kadaga knows who killed Nebanda, that we do not know, then she will tell the Police and indeed the coroner. With crime, it is not a joke. It is a serious thing…," Museveni said.
At a press conference on Monday, Museveni castigated Parliament for usurping powers of the Police to conduct investigations into a crime. He also said that a group of MPs are bent on lying and intentionally misinforming the nation regarding the death of the MP.
Museveni said that the MPs who are telling lies about Nebanda's death include Dr. Chris Baryomunsi (Kinkizi County East), Theodore Sekikubo (Lwemiyaga County), Wilfred Niwagaba (Mdorwa County East), Medard Bitekyerezo (Mbarara Municipality), Sam Lyomoki (Workers) and Emmanuel Dombo (Bunyole County East). He said that it is because of these MPs' indiscipline that he decided to talk to Ugandans on Nebanda's death.