Science For Survival, Critical Thinking And Genuine Interaction 
Professor Oweyegha Thinks That Africa Should Establish A Centre For Future Sciences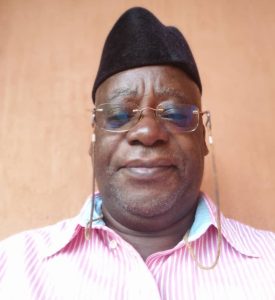 Uganda Today: Science For Survival, Critical Thinking, Genuine Interaction Sustainability And Future-Ready Professionals
By Oweyegha-Afunaduula
3rd November 2023
To be an effective and dynamic part of the Worldwide Movement for Knowledge Integration in the New Millennium (WMKNM), Africa should  establish a Centre for Future Sciences ((CFS). But remember the future started yesterday!
The future sciences I have in mind are:
*Interdisciplinarity(or interdisciplinary science)
*Crossdisciplinarity(or crossdisciplinary science)
*Transdisciplinary (or transdisciplinary science)
*Extradisciplinarity (extradisciplinary science)
These sciences are also called:
*The Alternative sciences (Alternative to disciplinary science)
*TheTeam Sciences
*The New knowledge Cultures
*The New Knowledge systems
*The Sustainability sciences
*The Convergence Science
*The Learning Sciences
They link:
*The Natural Sciences
*The Humanities or Arts
*The Social Sciences
to form one science: Planetary Science. This means science is one with just three dimensions: natural science, humanities (arts) and social science).
Therefore, the political movement in Uganda to separate natural science from the humanities and social science is uninformed, unnatural and misplaced as it is a dangerous threat to human survival and the integrity of knowledge and our world. It supports Billgating of science aimed at destroying humanity and God's Project Nature, which must be conserved if humanity and all those living beings connected to it are to survive well into the next Millennium.
We need the Learning Sciences to effectively deal with the world problems that cannot be solved the  simplistic solutions of disciplinary science that end up oversimplifying the "complexity" of the world and Nature.
When we accept that the way forward for humanity is reintegrating knowledge using the learning sciences, we shall be firmly on the path of reintegrating our world and nature's interconnections and interdependecies for the future. We shall successfully resist national regional and global schemes whose owners are determined to oversimplify our world for political and monetary gain.
Yes, we need to institutionalize the new sciences to build integrity in our education and make it more meaningful and effective. The new sciences can be taught at all levels of education – primary, secondary and university – to produce graduates at each level that we need for a more integrated world. No integration scheme, such as East African Community or Nile Basin Initiative will succeed until we embrace,  institutionalize and implement the new sciences as the cornerstones of education in the 21st Century and beyond.
In conclusion, the new sciences are the 21st Century imperative for education. They are the sciences for survival, critical thinking, genuine interaction, sustainability, and future-ready professionals