NUP Unveils New Headquarters
Secretary General Explains Funding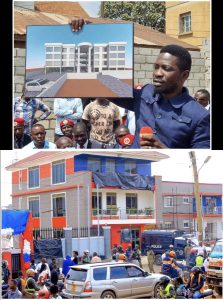 Uganda Today:National Unity Platform Party headed by Robert Kyagulanyi Ssentamu has lived to its billing as the most dynamic political party that is, despite the daunting huddles set to give 37 years ruling party a run  for their money.
NUP was founded in 2020 as preparations for the next elections of 2021 were on the verge. Amidst huddles of registration that the new party got embroiled in icluding but not limited to litigation, government repression and harassment, NUP has exhibited unprecedented resilience. Over coming objections and uncountable blockades, the party has managed to unveil their offices today after a forceful cancellation of the event the previous day, occasioned to them by government that deployed heavily in all areas surrounding the  offices located at Makerere Kavule Kawempe Divfision.
Secretary General Explains
 At the time we unveiled that land in July last year, we had only acquired two plots of land at that place. We went ahead and expanded it by buying one other vacant plot, and three plots with buildings on them. We now have 6 titles- most of them already transferred into the name of NUP! The pictures you see only show two buildings which are on the main road, but when we open you'll see the others.
  Our original architectural design required 4.4bn UgX to build which money we don't have yet. (You notice we haven't done any fundraising for this project. To achieve all this, we have only relied on the available funds allocated to parties by Parliament of which NUP gets only 12.7% and NRM 75.5%. Of course these funds have so many other competing demands including mobilisation, structure formation, maintaining regional offices, legal representation & welfare for victims of state brutality, etc etc). Secondly, in terms of having our plans approved by the relevant authorities, it was easier to carry out the re-design and renovations of existing structures than start something from the ground. Without giving details, I believe this is clear.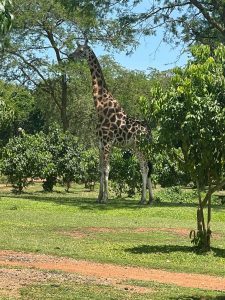 We therefore took a strategic decision, to in the meantime redesign the existing buildings which cost us less than 10% of what would be required to build the original design. Resources permitting, we shall be able to  set up new structures. Our strategic vision as we further build the Party is to also purchase land and set up offices in the different regions.
For the time being, we are very proud that even what we have is going to be one of the biggest and best Party Headquarters on the continent.
Advertising