Pastor Bugingo: My Degree Wasn't Awarded By Kayiwa International University
Says Degree Is An International Degree
Pastor Bugingo of House of Prayer Ministries Makerere Kikoni who also doubles as a proprietor of Salt Media Group comprising of several FM radios and TV under the flagship brand (Salt Media), recently graduated with a bachelor's degree in theology and integrated studies.
However, National Council for Higher Education (NCHE), the country's governing body for all universities and tertiary institutions, tried to halt the graduation ceremony that took place at Kayiwa International University at Namirembe Campus. The government agency was only restrained by the RCC  Lubaga Mr. Anderson Burora.
Clad in full graduation attire, at his House of Prayer Ministries Church, Pastor Bugingo, in the presence of his parents explained that, although his graduation took place at Kayiwa International University, but his degree is not awarded by Kayiwa University.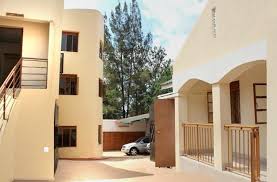 "Therefore my degree is not fake, but it's a degree from a US recognized University called United Graduate College and Seminary International. It holds 200 branches worldwide". Profusely thanking professor Kayiwa for spoting him out and encouraging him to shame all those who were bent on castigating him that he's not learned, by enrolling for studies, Bugingo wholeheartedly took on Kayiwa's advise starting with a certificate and diploma he attained in 2019 and a degree he attained in 2022,  Bugingo narrated. Bugingo also added that "a representative of his USA university was present at the graduation ceremony where he was chosen to move a motion of thanks on behalf of his fellow graduands".
Advertising

Takes A Swipe At NBS
Bugingo also took time to lambast Kin Karisa and his media house NBS for "wasting their valuable airtime by churning out news orchestrated to spread malice and slander against him. Bugingo singled out a programme on NBS presented by Annet Nambooze (Anatalia Oze) and blamed the presenter for accepting to be used by her boss whom he described as a Tutsi from Rwanda just like him.   " Kin Karisa may even be related to my father, you know Tutsis are few, you get perplexed by people of this nature, Anatalia, you should be bold enough to stand up to your boss and tell him that he should let you do your job professionally instead accepting to be used to fight Bugingo". "That is why you dismally failed in Lubaga division for elections of a Councillor, you approached Susan with a request for us to endorse you because you know we have the audience, but i refused". Bugingo added with a call to all people to shun tribalism
NCHE's Argument
The National Council for Higher Education (NCHE)  nullified the recent graduation held by Kayiwa International University saying all certificates awarded by the institution are illegal and not recognised to be used anywhere in the employment industry.
According to NCHE, Kayiwa's University was closed three years ago in 2019 after failing to meet the minimum requirements needed to operate a degree awarding institution at the calibre of a University.
The institution's closure followed an NCHE inspection led by the field team officer Mr Cyrus Ssebugenyi who cited  the requirements that led to its license awarded in 2015 to be revoked were lack of qualified personnel to teach  different courses, failure to pay taxes, lack of infrastructure and not having a university council among other reasons.
Mr Ssebugenyi explained that the institution was given a letter of accreditation in 2015 promising to meet all the necessary requirements of the NCHE, something they failed to do which prompted the regulatory body to withdraw its license in 2019.
He adds that before their closure, they held a number of meetings to streamline their operations but all the deliberations fell on deaf ears as no change from the university was made.
However, to their dismay, the Mengo-based University went ahead and held its graduation on Friday June 10, which NCHE said was illegal and made it publicly known that all those awarded degrees from the institution should know that their certificates are null and void and won't be accepted anywhere in Uganda.
Background
In 2020, Dr Emurwon Olupot, an official from NCHE, said the online university, based at Pastor Simeon Kayiwa's Namirembe Christian Church, is illegal and its academic qualifications cannot be recognised.
Pastor Kayiwa, however, termed the Council's allegation as "ridiculous' saying the university does not need to be accredited in Uganda because it already has a charter and an accreditation in USA.
NCHE has, on various occasions, invited Pastor Kayiwa to their office and explained to him the need to register and the processes to follow, "Up to now he has not complied. This university is operating illegally in Uganda. If you get a certificate from there, it will not be recognised for higher education or employment or for contesting for political office," Dr Olupot said then.
Kayiwa international university is one of the universities in Uganda that offer theological studies and other disciplines at various levels including Certificates, Diplomas & Degrees. The University is headed by Prof Simeone Kayiwa who is the lead pastor at Namirembe Christian Fellowship church in Kampala.
Do you have a story in your community or an opinion you would like to share, please do not hesitate to share it on ugandatodayedition@gmail.com or WhatsApp No. +256 702 239 337