Ministry Of Health Uganda Identifies Absentism As A Malady To Better Health Services
Strict Adherance To Clocking In And Out To Be Instituted
A their 3 day annual health conference aimed at improving health services throughout the country, the minister of health and the director general health services decried the habit of absentism.
The minister thanked the following entities for their annual support to this important symposium.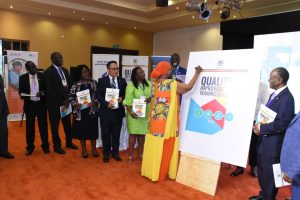 I want in a special way pay tribute to the following Health Development Partners for the extra effort made in supporting the preparations for the National QI Conference for this year, 2022:
i. The WHO-Uganda Country Office.
Advertising

ii. The Japan International Cooperation Agency (JICA)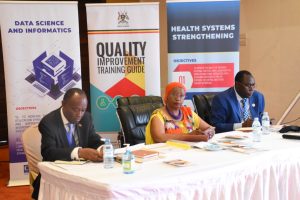 iii. Maximizing Options to Advance Informed Choice for HIV Prevention (MOSAIC)
iv. USAID-Family Planning Activity
v. USAID-Social Behavior Change Activity (SBCA)
vi. All other USAID affiliated Partners
vii. CDC and the affiliated Partnersviii. International Disease Institute (IDI)
ix. Makerere University School of Public Health Monitoring, Evaluation and Technical Support (METS)
x. Global Fundxi. All Regional and District based partners who have facilitated physical participantsThank you all for the tireless effort to this event take place in this year 2022. I am pleased to note that as I open this conference, I wish to reiterate the the dangerous malady of absentism that more often palyrise service delivery.