Why Roko And Not BMK?
Government Ought To Raise Up To The Occasion
*Why does Government favour foreign investors against Ugandans?*
By Muhimbise George
The Parliament of Uganda discussed a report from the Commitee of Health after  a visit to the West Nile and Northern Uganda on a project where 14 health centers were being constructed by BMK Uganda Ltd.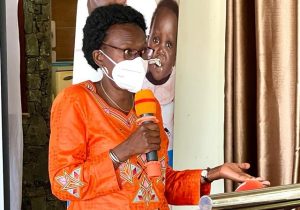 The Ministry of Heath was planning to terminate the 25bn contract over delays to finish the work following complaints by the locals.
BMK is a Ugandan Company that was established by the late Bulaimu Muwanga Kibirige, a Ugandan investor who did a great job in the tourism and hotel industry.
The Minister of State for Health, Hon Margaret Muhanga argued that BMK was supposed to finish the work in 24 months and by 16 months they had done only 33 percent and thus would not be able finish the work in stipulated time.
Advertising

The other issue was that BMK had conceded that they did not have the financial capacity to finish the work in time, which according to Muhanga justified a termination of the said contract.
Although the Ministry may have a valid reason to terminate the contract, it is not good to apply the laws selectively and with bias. Certainly when you condemn one thing on one hand and condone it on the other, you are guilty roundly.
One wonders why BMK would be treated like this yet other companies are given more favours without questions!
Double Standards
This year, Roko Construction company was given 200bn bail out as government bought shares from the company. The justification was that the company had many government projects which were stalling and needed financial support! One of such projects is the Parliament of Uganda new chambers which has been under Construction for many years!
As if that was not enough, Atiak sugar ltd got itself over 250 billion in a supplementary budget even without approval of Parliament. This is on top of over 300bn that has been so far been injected in the company that is not making any tangible profits. Atiak sugar in this year closed for many months due to lack of sugarcane after 2000 acres we burnt down! Whether the burning of sugar cane was a deliberate ploy to siphon money from government is a question for another day.
BMK is not asking for money, it's only asking for an extension of their contract so that they can finish the work, why would such be a hard thing to do?
This year in the same supplementary Budget over 86 billion was allocated to Common Wealth Resort Hotel where government purportedly has 50 percent shares. Surprisingly when MPs asked government to table the MoU that it has with Sudir Ruperelia over the said hotel, the Ministry of finance failed to provide the MoU saying they couldn't access it. Perhaps the MoU was eaten by rats! And one would wonder why government would be happy to invest 86 bn in a hotel making losses and whose MoU they can't locate but the same government finds it hard to extend a contract to BMK worth 25bn for just a few more months!
The same Ministry of Heath which doesn't want to extend its contract with BMK to finish their work, is the same Ministry which gave over 400bn to an Italian quack inventor Enrica Pinneti to set up a specialized hospital in Lubowa, to date not even a wheelbarrow of sand can be found! Surprisingly the same government signed an agreement with the same investor giving her rights over all the coffee industry in Uganda albeit having no experience at all in managing the coffee sector!
Take note that 90 percent of our roads are constructed by Chinese, Entebbe International Airport expansion and Kabale International Airport construction are being done by Chinese, the works in the oil and gas sector are being done largely by foreigners to mention but a few!
Major tax holidays, free land, cheap credit from international lenders are all accessed by foreign companies, why is it hard for our government to promote Ugandan companies like BMK?
Why has government allowed Ugandan companies like Sembule ltd, WBS TV, Green land bank, Uganda Bank of Commerce, etc to collapse as the foreign companies continue to flourish?
Is our government working for Ugandans or our leaders are working for foreigners?
Muhimbise George, muhimbiseg@gmail.com,0787836515
The author is a member of the Alliance for National Transformation