Salwa Mukoda, A Ugandan Shines As US State Attorney
Ugandans Are Ridding High In US State Affairs
Ugandans in US  are ridding high. With United States of America's credentials of the most Democratic state, a number of Ugandans have taken advantage of this state of affairs to exhibit their professional skills in US in different fields.
Miss Salwa Mukoda a Ugandan born, currently practicing her trade in United States of America is one of these special Ugandans. A die is cast and she has made history.
Miss Salwa Mukoda who was sworn in as Attorney and counselor at law in the state of New York follows yet another Ugandan Leiutenant Colonel Lukiah Mulumba Nakabembe who was promoted to the rank  of lieutenant Colonel in US Air force at the beginning of this week.
Who is Salwa Mukoda?
Advertising

Meet – Salwa Mukoda who was officially sworn-in as Attorney and Counselor-at-Law in the State of New York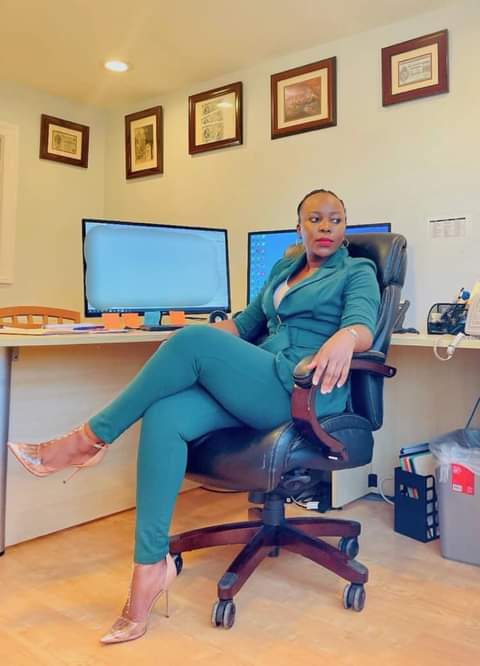 In her own words, an elated Mukoda admits: "This journey has been tough, and so overwhelming that sometimes I question it. But I am glad it is done. Am I excited? No! But that is a story for another day"
Salwa hails from Kamuli District Uganda  She holds a Bachelor of Laws, LLB from Makerere University Uganda School of Law, Diploma in Legal practice – Class of 2015 from LDC Kampala Uganda and Master of Laws LLM – Banking, Corporate, Finance and Securities Law class of 2019 from Boston University School of Law,
Moral :There is no force more powerful than a woman determined to rise". No matter where you come from, your dreams are valid.
We at Uganda Today, add our voice to the many world over, to wholeheartedly and unreservedly congratulate  miss Salwa Mukoda for this tremendous achievement. Please hold your head high. Uganda is proud of you.
Congratulations Let's celebrate Salwa.
📸 : SM
Please reach us on ugandatodayedition@gmail.com or WhatsApp +256 702 239 337 for any news or inquiries
#attorneyatlaw #NewYorkBar #OfficialMember #lawyer #FromUgandatoUSA #womenempowement #growth #donedeal