Nyanjura Calls For NCHE Executive Director Resignation
Following United Kingdom's Universities Rejection Of Ugandan Degrees Due To NCHE's Inefficiency, Nyanjura Feels The Executive Director Takes The Blame Squarely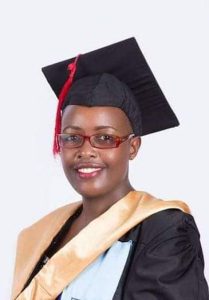 Uganda Today EXPIRED DEGREES, HOW DID WE GET HERE?
A few days ago, I shared the good news of how I had excellently defended my thesis and was awaiting graduation, friends congratulated me, others took me for lunch and many were inspired that they too regardless of their busy schedule, they could go back to school and Study!
The celebration was this week cut short when the course I have been pursuing for two years was listed by National Council of Higher Education among the expired courses!
This development of expired courses elicited furore all over the country and the region. Generally, revered as a beacon of quality higher education in the region and dubbed the 'Harvard of Africa', Makerere University was/is in the news for the wrong reasons. Notably, British Universities had started rejecting graduates of Makerere University on account of having graduated in programs whose accreditation status was flagged as 'EXPIRED' on the website of the National Council for Higher Education (NCHE) – the body mandated by law to accredit Tertiary Institutions and Academic Programmes.
Advertising

A while back, I took sometime going through the website of the NCHE and I discovered the large number of programmes with expired accreditation from various Universities including the prestigious Bachelor of Laws (LLB) of Makerere University and the Bachelor of Medicine and Bachelor of Surgery (MBchB) of both Kabale University and Kampala International University.
I also noted with shock that on the same website, NCHE had published a notice warning students and the general public against pursuing such programmes without up-to-date accreditation. On their website they also uploaded a press release of law council that included law degrees that are not accredited by NCHE. This clearly points to an institution that is disjointed and not on top of their game.
As a former member of the Council at Makerere University and a representative of Makerere University at the Kampala Capital City Authority Council, I took up the matter and made a few consultations, I was made to understand that the problems at the NCHE boiled down to three things;
1) The positions of Chairperson, Vice Chairperson of the NCHE and Chairperson of its Quality Assurance and Accreditation Committee are occupied by sitting Vice Chancellors of Public Universities. This presents a conflict of interest and also makes them lame duck ab initio in matters relating to regulation of other universities. The Universities and Other Tertiary Institutions Act needs to be amended urgently to cure this kind of unfortunate situation.
2) The Executive Director spends a lot of effort engaging in mundane and trivial battles with private universities over the same ills that are ailing the big public universities that she cannot arm-twist. Insiders at the NCHE told me since taking office, the ED does not issue Quality Assurance reports to the inspected institutions like her predecessors used to do, and she takes over the reports and then writes her own letters to fit her own narratives. This despotic behavior is a clear recipe for what we are now witnessing.
3) I have also discovered that these issues of 'expired' programmes had been raised by some promoters of private universities and members of the NCHE wanted to deal with the matter, but were overruled by the all-powerful ED!
It is therefore my considered position that the NCHE is a failed institution that is not commensurate with the present demands of the higher education system in a global marketplace.
I recommend that;
1) Parliament urgently revisits the UOTIA law and makes amendments to cure the current ills and foster foolproof corporate governance practices.
2) The current Executive Director and Chairman of the NCHE resign with immediate effect or be relieved of their duties to send a clear message to other despots in public institutions.
3) Failure to heed to number two should motivate civil society to work with students to take on these people in the courts of law and bring them to book.
NYANJURA DOREEN,
Concerned Citizen.
H/W Nyanjura Doreen
Deputy Lord Mayor Kampala
Gender Scholar | Policy Analyst | Feminist
+256705856562
Twitter: @DoreenNyanjura | Facebook: fdcpreacher.doreennyanjura