Senior Citizen John Mary Odoy Feels Museveni Has Failed
Castigates MK Project, Feels God Has Foresaken Uganda
Uganda Today: God, where are You? Come and save Uganda
(From the fear, manipulation, intimidation, torture, harassment and discrimination)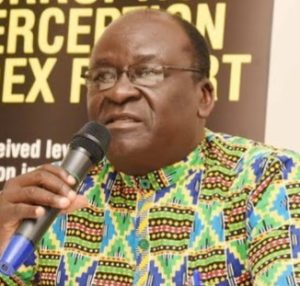 Source: Social media
There is a video clip trending in the media  portraying soldiers uttering their role in the MK Movement.
Friends, listening to what the people in the video were regurgitating is not only scaring and perturbing, but it is an indicator that Mr. Museveni has failed in his leadership.
Uganda is a country where people have lost hope and are merely envisioning a bleak future. A country invaded by aliens and managed by a selfish man. This is a matter of grave concern and it has compelled the asking of several questions thus; whether God is still in Uganda, whether the current leaders of this country are sane, whether we are being led by human beings as human beings or as beasts, whether those who support the so called MK project have any brains, whether this is the best there is for Ugandans and whether this is what Ugandans deserve.
Advertising

These and several other questions have been and are still on people's minds.
Amidst what Ugandans are going through politically, economically, socially and environmentally, where is the mighty hand of God? In my view God abandoned Ugandans a long time ago because I believe God cannot look on when such atrocities are being done to His creation. God is peace and love, God is protection, and God is defence. God cares and loves unconditionally. God gives and provides. God is a master of all and cannot be defeated. But where is He?
Astonishingly, so many depressing, hurting and painful things have happened, are happening and are likely to continue happening. God's anointed have died, may be killed, in unclear and mysterious circumstances among who are Archbishop Kizito Lwanga and Bishop John B. Kaggwa of the Catholic Church, Metropolitan Yona Lwanga of the Orthodox Church, Sheikh Nuhu Muzaata Batte of Uganda Muslims Council. These coincidentally were the voices of the voiceless.
Many others including key political leaders, senior military and police officers, senior civil and public servants, human rights defenders, property and land owners and several others have also died. What is common among all those killed is that it is perceived they were anti NRM government. There are also people who have died because of poor leadership, corruption and other reasons. Government hospitals and health facilities are well known death centres and whoever is taken to use those facilities, it is end of life for him or her.
As if killing people is not enough, the highly placed people have embarked on systematically erasing the forests and reclaiming the wetlands. With all this, the question is still – where is God? Is God so angry with Ugandans that He cannot forgive them for whatever wrongs in order get the bad leaders out of the way? Of course many people have done horrible things that are not Godly. The NRA bush war which is said to have killed over 500,000 people was not Godly, the political deaths during Obote and Amin governments were not Godly, the killing of people at Mukura was not Godly, the rampant recent poisoning and shooting of people is not Godly, stealing national wealth through supplementary budgets and other ways is not Godly, the mass killing of women and other people in Entebbe, Wakiso, Masaka and Karamoja is not Godly, some pastors fornicating and acting disgracefully is not Godly, people harbouring evils and devils is not Godly, thieving public money through URA, ministries, local governments etc and government property is not Godly and many other cases. It is a high time the search for God intensifies so that He is asked to come back. Also ask Him to forgive us and protect us and help us get rid of the bad and failed leaders.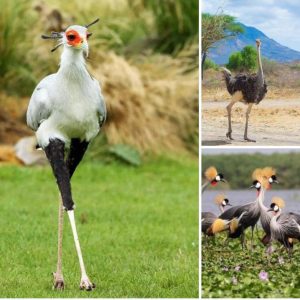 Getting on our knees and praying so hard may not be enough. Action is needed now. This is a call to all Ugandans including the military Generals who feel for the people to rise up and get the bad leaders out of the way. Fellow citizens, it is time for everyone to know that current ugly situation will not go away unless action takes place. Fearing, keeping on the fence, by standing and lamenting is serving no purpose. The bible in Isaiah 41:10 says "Fear not I will be with you" God will be there for all as rights are being demanded. Wake up Ugandans. Take action, Take Action and Take action
Prayer, if I may recall, got President Idi Amin out of power, the then Cardinal, Bishops, priests and all faithful prayed for it and it happened. It is time our clergy did the same. The country can't go on this way. Pray for the wrong NRM leaders, imposters, blood thirst and none level headed leaders to leave power. Christians believe that leaders come from God unfortunately in Uganda they come to power through cheated elections, acrimonious acts and forcing themselves on to the people.
The so called MK project is a disaster for Uganda. Country men and women, youth and children you are not destined to live a life that makes you a lesser human being. The project is imposing a person who will further sink you and the country into misery. People like Mr. Tamale Mirundi, Mr. Gashumba, Mr.Engola Samuel Junior etc are actively scheming to get the so called project to succeed when they know the ugly repercussion. The Tamale group is that of mad, ridiculous, sadist and immature persons who think in reverse and are a disgrace to this country. No one in his or her right senses can and should propel known life destroyers to govern people. Mr. Museven is a grave and gross problem and Ugandans have had enough. It is nonsensical to introduce and deliver another problem to them. They are getting Ugandans from the frying pan direct into fire. How do you get a son of a failed leader, greedy, selfish, sadist who has destroyed a nation and subjecting 50 million people to early death and infinite suffering to be the next leader? The constitution does not provide for manipulating and intimidating the population for a choice of a leader. The right and freedom to choose is well stated. Let it be respected.
This mess needs the presence and intervention of God. Therefore it is strongly recommended that frequent interdenominational national, regional, district and local prayers and fasting be held in various parts of the country with the same message to God that the country is saved from the wrong leaders.
Let us pray "Almighty God, we know that leadership comes from you but Uganda is yet to get those you have anointed to do so. We pray to you for the leaders that we desire who are stable and human and save us from those that are unworthy, who are inhuman and who are only putting your name to waste and shame. We glorify your name Father. Believing and trusting in You, we have prayed in the name of the Father, the Son and the Holy Spirit. AMEN
John Mary Odoy
Senior Citizen and Human Rights Activist
+256 782 457 990