Steven Keddi: From Grass To Grace
Steven Keddi Stands Out As One Individual Who Has Led The Struggle To Help The Needy Afflicted With Difficulties.
Keddi Steven, commonly known as Hon. Keddi Steven Eric, is a Ugandan business magnate, Minister of God and philanthropist. With no hope of seeing or eating bread back in his poor homestead, Mr. Steven Keddi came to the city a poor and desperate young man without future.When he came to town in this state, Bishop John Okware welcomed him in his church as a needy dedicated christian. He took him as his own and groomed him got him job at the airport. As believers say God makes a way, he did it for Keddi. He later went to Qatar through his established networks. He then returned to start his political career in Butebo and contested for Butebo County Member of Parliament but didn't go through.
Keddi's background
He lost his mother when he was just three days old. He was then raised by his grandmother who took care of him and took him to school till he was a man. Kedi hails from Pallisa eastern Uganda. He boarded a bus to Kampala to seek for a better life but had no starting point other than Entebbe Christian Centre where he was welcomed by Bishop Okware.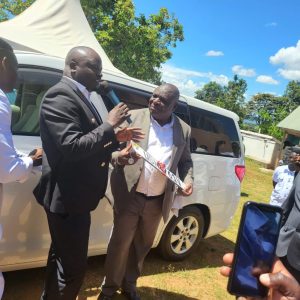 Founding Keddi Foundation
After losing elections, he never backed down and he established Keddi Foundation based at Entebbe to help the less privileged with the aim of serving humanity.
He rose to fame and popularity both locally and internationally due to his charity works. At the moment, he employs over 50 people in the Organization.
Advertising

Keddi Foundation Philanthropic donation to Kyabazinga Royal Wedding
The Keddi Foundation came to the dais responding to the Katukkiro of Busoga's clarion call to contribute to the royal wedding of Kyabazinga with 15,000$ towards the cause.
Supporting Various Noble Causes
Keddi, a business magnate, Minister of God, and philanthropist, together with his wife Anna and the leadership of the Keddi Foundation usually identifies needy people from different communities afflicted by different dire conditions that are beyond their power of financial application to ameliorate, they step in requisite financial and material help.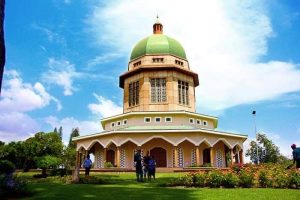 Henry Kizito benefited
Henry Kizito, aged 6, was diagnosed with an Atrial Septal Defect (hole in the heart), a condition he's believed to have been born with.Keddi Foundation delivered Shs 35 million to the family of Henry Kizito, who needed urgent heart surgery.
His parents had been in and out of hospital and spent millions of shillings treating what they thought was an infection until the heart condition was confirmed in June.
The corrective surgery that was done in August 2023 at the Uganda Heart Institute, Mulago
The family's situation was first publicized by NTV journalist Andrew Kyamagero, who brought it to the attention of the Keddi Foundation.
Speaking to the family and local residents at Kizito's home in Jogoo village in Sonde, Keddi popularly known as 'Hon Keddi' said they were doing this work not because of the abundance of resources but out of the realization of the challenges that many Ugandans face.
"We are doing this because we realized that the government has a lot on its hands. As you saw recently, we lost funding from the World Bank, and so we know that the government is not able to reach everyone quickly," he said.
His wife, Anna Kwagala reechoed this message of giving to those in need, noting that doing so is akin to lending to God.
"We are going to stand with Kizito and I know that he will pull through because everyone is behind him. We shall do anything it takes even if it means washing cars, to make sure that everything needed for his treatment is there," she said
On his part, Charles Mutaasa Kafeero, the coordinator of Keddi Foundation called upon other Ugandans who have  ability, to join in causes like this.
Keddi who hails from Pallisa district in Eastern Uganda serves the Lord and the love of God compels him to give over 30% of his income to donations aimed at transforming the lives of people in Africa.
 In the year 2022,Keddi Foundation donated over $1.8m  to fight against the escalating poverty levels in Uganda and South Sudan.
He said the mission and objective of Keddi Foundation is to serve humanity especially in the needy communities.
The foundation has reached out to many needy families across Uganda and East Africa.
It was recently in the news after reaching out to the needy 6 year old boy (Shakur Omiat) in Pallisa whose story of collecting bottles to get money to look after his grand mother went viral on the internet after it was featured on NTV Uganda news.