When Museveni Dissed Europeans Advice On How To Organise Elections
Uganda Government Has Refused To Institute Electoral Reforms That Were Ordered By Court 22 Years Ago
Uganda Today: Uganda's general elections are typically held every five years to elect the President and the members of the Parliament. Since 1996, the process has often been the subject of scrutiny and criticism, with concerns about the fairness and transparency of the electoral process, as well as allegations of irregularities and human rights violations.
Court Ordered Electoral Reforms
The electoral system in Uganda is a multi-party system, but the political landscape has been dominated by the National Resistance Movement (NRM) and its leader, President Yoweri Museveni, who has been in power since 1986. Critics have raised concerns about the lack of a level playing field for opposition parties, including restrictions on political freedoms, harassment of opposition figures, and limitations on freedom of speech and assembly. Having witnessed the above vices enumerated in the previous elections of 1996, President Museveni's former bush war doctor and political commissar Dr. Kizza Besigye, having vied for the same seat with President Museveni in 2001, dragged the President in court accusing him of rigging elections.
Listen to the video below (those reading from mobile phones, should "exit mobile" to be able to watch video)  Museveni downplays Europeans, dissing their advice on how to organise elections. In a rather sarcastic remark, Museveni asserts that he's an expert at organizing elections as such, he implores Europeans to call him "to help them". No wonder the President is on record for stating that "a mere ballot paper cannot get me out of power", and on several occasions during his early years at the helm of the country's administration, he stated that he is "the only one with a vision to lead Uganda". That's why there's a deep rooted sentiment among observers that the president clandestinely through the two constitutional amendments, (term and age cap removal) paved way for his life presidency. He may be set to achieve this through his "self" organized charade elections. For 22 years he has refused to institute electoral reforms among which is the most crucial that  should have deprived him of the power to appoint a stooge electoral body.

Since then court pronounced itself on the matter  finding Museveni and his NRM party culpable  for electoral irregularities but ironically, court declined to set aside Museveni's victories  on all the 4 occasions. Remarkably however, since 2001 petition, court ordered government to institute electoral reforms which President Museveni and his government adamantly refused to institute.
Advertising

In the lead-up to all general elections, there have been reports of violence, intimidation, and suppression of dissent, which have raised questions about the credibility and fairness of the electoral process. Opposition parties and civil society organizations have called for electoral reforms to ensure greater transparency and accountability in the electoral system.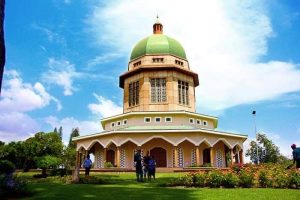 Prominent Voices Of Dissent
Several voices of dissent have over the years emerged from the general public and prominent Ugandans among whom  for purposes of illustration is current country's ombudsman Olive Betty Namisango Kamya, the former ethics and integrity minister Miria Matembe and senior citizen and former minister in the country's biggest kingdom of Buganda Israel Mayengo have severally come out to show how undependable President Museveni is.