UNATU: Teachers Strike Continues
Despite meeting the President Who Is On Record As The Architect Of Salary Discrepancy, Teachers Aren't About To Relent
The current industrial action by teachers precipitated by government's irresponsible decision to remunerate science teachers more than arts teachers won't stop.
Uganda National Teachers Union (UNATU) General Secretary Filbert Baguma, after a meeting with president Tibuhaburwa, June 18,2022, released a very terse video reiterating their unwavering stand to continue with their industrial action protesting uneven teacher's salary enhancement.
The meeting that was attended by the wife of the president who doubles as the minister of education and sports, was also attended by the permanent secretary, and education state ministers.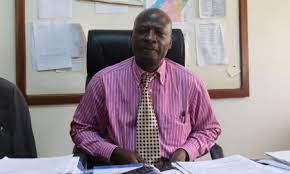 The president was non committal on the teachers presentation, he instead referred the matter for a review by the ministry of public service without a time frame for action.
Advertising

Basing on the above vague situation, UNATU determinedly vowed to continue with the strike until public service comes out with a clear position on their equal salary enhancement demand.