Uganda Hotel Owner's Association Address This
Ihamba Residence And Protea Hotel Entebbe Hear This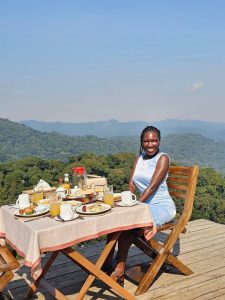 Uganda Today

: Some time back, Uganda Wild Life Authority and the Ministry of Tourism under the then state Minister Kiwanda Ssuubi, started an orchestrated campaign to promote domestic tourism.

This was a plausible campaign that would boost the tourism industry to the level of attracting more foreign tourists.

However, Uganda's hotel industry is performing much far below the bar in accentuating the noble cause of promoting domestic tourism.

Lucy Amito's Harrowing Experiences RACISM AT IHAMBA RESIDENCE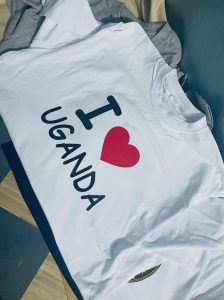 The people who follow me very well know how much I love supporting the nice places we have in Uganda. I will go to a restaurant, eat their food, pay for it and also let people know about it. A nation develops faster when almost everyone is winning.
Advertising

Recently, my partner and I embarked on a journey to visit some beautiful places in Uganda since it's my birth month.
All these places have been welcoming and treated us so well and ofcourse I documented our stay and i am always dropping an episode every after two days on my YouTube channel.
All was going well until Ihamba Residence happened.!!
I personally reached out to Ihamba 8 days back after writing emails to them, texting them on Instagram and calling their never available numbers since June.
I also sent them messages on their first WhatsApp number that they didn't respond to since June until last week when I decided to send a message to their second number!!!
You guys should have seen how happy I was that my first text had received a blue tick. Beibe (My wonderful Partner) was in the bathroom but I still went there to let him know that we had gotten hold of Ihamba!! Little did I know that my excitement would not last long.
A lady called Tina Katushabe that I thought was the owner of the place but after my stay at Ihamba, was told is just managing the place, told me that the place was fully booked until "late" August!
I was so disappointed in myself for not being in position to take Beibe to this overly hyped place and to document this place for my amazing YouTube community. Bu as I was there feeling sad, I told Beibe to try reaching out to this same lady and see if she would tell him the same thing. I did that because I had heard a few friends of mine complaining about how some places in Uganda favour foreigners particularly whites to us very black Ugandans!!
Beibe did, using his foreign contact, as I had instructed and whoa!!! Ate didn't Christine send Beibe payment details and also told him that they (Ihamba) couldn't wait to serve him!!!  And akatalekeka, she even saved Beibe's number even before Beibe made payments.  Era we were there watching her WhatsApp status updates enjoying France nanti she's on vacation.
We then called our Banking Agent who transferred the 420 US dollars(for 2 nights)…!! to their account and that's how we ended up at Ihamba….!!
I didn't even want to make it an issue until this morning when we were checking out, I politely told the custodian Teddy my experience booking Ihamba and her response shocked me!! All i needed was an apology and assurance that my fellow Ugandans wouldn't go through that mistreatment again…
But Guess what!!! She said that the reason Tina could have responded that way is because white people are more calm than we Ugandans… mbu Ugandans want to be all over the place whereas white people just sit together, have conversations and don't stress them!! .. she also said that Ugandans always go there to take pictures at the spot with the bwindi view,  but again if I may ask Ihamba, what else do you have to offer except for that view!!! I don't want to talk about the boarding school kind of meals you offered us for lunch and dinner serving us only fish and dry spaghetti for both lunch and dinner, without even asking if any of us eats fish or not!!
Anyway, I'm not here to make anyone feel bad, I'm here to speak for my fellow Ugandans who can't speak out when such happens to them in their own country.
And to also let you know that if you want to visit Ihamba, use an international number to reach out to them.
I repeat, I am not here to ruin anyone's business, I mean well. I'm only talking about what I feel is not right!!
Baluku Also Has No Kind Words For Protea Hotel Entebbe
This is the stupidity of our Ugandans. This same scenario happened to me at Hotel Protea at Entebbe. I booked for my accommodation there a week earlier for 5 days stay with my supervisor. On arrival, the hotel management was not ashamed to inform us that they had no space for us. In fact after about 40 minutes, our Bazungu workmates arrived at the same hotel and were ushered in with smiles. Little did the Manager know it was me who even booked for their accommodation and my colleague was the one who was to approve the payment for their accommodation. So, we chose to cancel the booking of the Bazungu and chose to look out for another place thereby ending at K-Hotel. I believe there is some modern apartheid growing slowly in Uganda's Hotel industry