Pastor Bugingo's Church Construction To Start In July
House of Prayer Ministries International (HPM) | Church Canan Land, Makerere, Kikoni, To Accommodate 800 Car Park Slots
Lead Pastor, Aloysius Bugingo of House of Prayer Ministries International will be the happiest man come July 2023 when construction of what he claims to be the biggest church complex in Africa commences.

Pastor Bugingo has been criticized for over a decade now for collecting money meant for construction of a church from his followers at Makerere Kikoni yet no actual construction has ever taken place. It rains and shines on the mammoth congregation every day during lunch hour, night prayers and Sunday services.
In order to shame all those criticizing him, Pastor Bugingo, on several occasions has dared to brave the rains and step on the mud laden ground wading in it like a duck, and at times lying on it like an unattended to innocent baby soiling itself.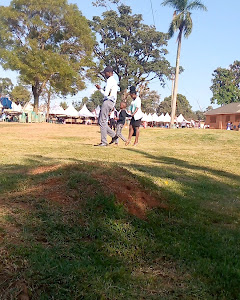 These and many more brave actions have endeared Pastor Bugingo to his followers even during the hitch of that dire estrangement period with his wedded wife Teddy Naluswa Bugingo, the church didn't disintegrate.
Advertising

Those criticizing him claim that he has been collecting money promising his followers that once construction of the church begins, it will go on non stop, however instead of building the promised church, Bugingo built a magnificent bungalow for his mistress Susan Makula.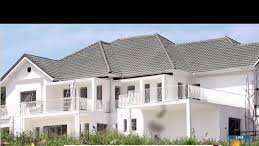 Bugingo became estranged from his 27 year old marriage after his  wife (Teddy Naluswa), who filed a case on December 9, 2021, as a complainant at Kawempe Police Station, accusing the pastor of committing the offence of bigamy. She filed the case in her capacity as the lawful wife of Bugingo, although she was later on advised  to apply for withdraw of the case. However court  dismissed her application.
Bugingo who boasts of maintaining a church without succumbing to asking for alms from the west, a practice which is typical of many conventional and some Pentecostal churches in Uganda, asserts that in just 12 years, he has managed to turn the church into a media business enterprise consisting 6 frequencies of Salt FM radio stations. These are, 107 Kampala, 97.5 Mubende, 102.6 Mbale, 95.0 Mbarara, 90.3 Fortportal and 98.2 Jinja.  Salt Tv is another vibrant branch of Salt Media conglomerate "Ffe Munnyo" being their famous slogan.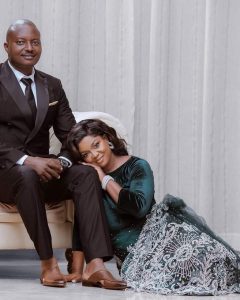 Church Construction to Start next year
Pastor Bugingo now on final bend to shame the devil, is appealing to his followers to raise 100b shillings by June 30, so that ground breaking for construction is remarkably launched on July 01,2023. "We need only 100b to build the biggest church entity in Africa, this is very little money which is not even comparable to what is paid to a professional football prayer like Ronaldo in just only one year". Bugingo asserts. He also claims the church will have a complete floor that will accommodate an 800 car parking yard, a food court, a business centre and other recreational facilities.
Bugingo who is arguably the most astute business Pastor in Uganda, has negotiated with banks and mobile money operating companies to designate particular Salt Media customised tags that can enable church building donors to use their mobile money accounts to contribute to church contruction as many times as possible daily.