Kato Lubwama: Catholic Church Boycott Unjustified
No Man Is A Paragon
Uganda Today:  To err is human, nobody is a paragon, many a priest who take the vows of celibacy according to the doctrines of the Catholic church, more often than not, fall short of their vows but aren't excommunicated. Kato Lubwama was no paragon.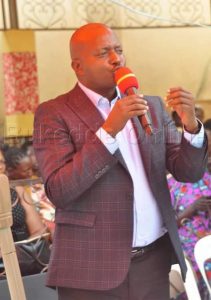 Kato Lubwama: Catholic Church Failed Dismally
The death of former Lubaga South member of Parliament and popular artist and dramatist Omulongo Kato Lubwama Ssaabwe put Uganda Catholic Church in the spotlight when the church categorically refused to bless his body with a requiem mass.
Kato Lubwama died abruptly on Tuesday June 06, 2023 at fellow artist Stabua Natoolo's medical facility where he had been rushed for medical attention.
Adhering to the deceased's will to the letter, the burial organising committee chaired by Kampala Central member of Parliament Muhammad Nsereko invited the Catholic Church to which the deceased had professed his Christian faith concurrently with his ancestral traditional spirits beliefs. Kato is said to have erected a shrine at his home for worshipping these spirits.
Denial Of The Catholic Church To Honour His Will.
Advertising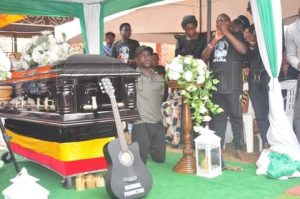 The remains of Kato Lubwama encased in a casket awaiting for a requiem mass at his home in Makindye
Reportedly, the deceased had willed to have his church conduct several masses at his home, one at Lubaga Cathedral and others at the Catholic church of his burial grounds.
However, the church in which he was christened Paul, refused to conduct any of the masses citing the deceased's double-edge beliefs.
Indeed, one Reverand father Muwonge from Kawanda who dared the church by presiding over a mass at the deceased's home was reprimanded.
Church failed to discern between righteousness and holiness to deny church services for the deceased.
Apart from the Catholic church that blesses the remains of the body, a requiem mass benefits only the living to be reminded of their cardinal role of preparing for the after death life. So in principal church erred by not following the scriptures as per Matthew chapter 09 verse 13 that stipulates:
13 But go and learn what this means: 'I desire mercy, not sacrifice.'[a] For I have not come to call the righteous, but sinners
Shakespeare stated that "the Good things that men do are interred with their bones but the bad live to haunt them". Kampala Catholic Church, this is your point to ponder about.