A Political Demagogue With Unmatched Oratory And Intellect Hussein Kyanjo Passes On
A Sad Day When Former Makindye West Debator Succumbed To Death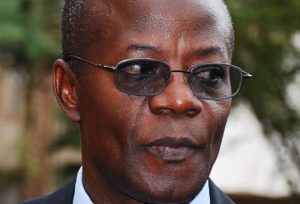 Uganda Today

: Former Makindye West member of Parliament Hajji Hussein Kyanjo this morning succumbed to death after a long illness which prevented him from free talking, it was diagnosed in 2011.

The disease that ended the life of former Makindye West MP Hussein Kyanjo was linked to three sources: In some rare cases, it is passed on genetically from one's fore fathers, another instance is when one gets an accident that deadens the brain part that enables a person to talk or a third instance of poisoning.

Kyanjo also a former Justice Forum (Jeema) leader and vocal Museveni government critic,  health woes began in 2011.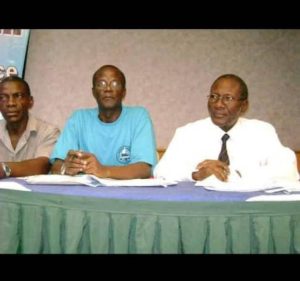 In an interview that he later gave after he was diagnosed with a strange disease, Kyanjo revealed that he discovered that he started getting some trouble  with speaking while on a trip to South Africa. In 2011, he had travelled with colleagues such as then Kumi Municipality MP Patrick Oboi Amuriat – now the embattled FDC President – to South Africa on a parliamentary assignment.
Advertising

It was on the second day on this trip that he noticed something wrong with his tongue and speech. His initial thought was that it was due to the fact that he had a few missing teeth. He was optimistic  that the problem was minor and would be fixed by doctors. He decided to fly to Dubai for a diagnosis in a hospital owned by an Iranian. Here he was diagnosed with dystopia, a rare but complicated disease whose treatment and management are troublesome.
The doctors told him the disease is linked to three factors: family history of the same, accidents and poisoning. Kyanjo ruled out the first two, sticking to the third one as the possible cause. He believed he could have been poisoned in Kampala but was not sure who had poisoned him, where the poisoning happened and who was behind it.
In a 2014 interview with Daily Monitor, Kyanjo admitted that friends and supporters had warned him to be careful given the way he was so vocal. They were worried someone might want to harm him.
An articulate lawmaker, a rabble-rouser, a sober leader, a Buganda kingdom enthusiast and staunch Muslim holding the title of a sheikh in the faith. To this end, one time he float an idea of fundraising so that a plane craft is procured to save the Kabaka of Buganda Ronald Muwenda Mutebi the indignity occasioned to him whenever he is required to travel abroad.
Rummaging through the records of Parliament, Kyanjo's name appears prominently in The Hansard. And he was not only exemplary in debate but conduct too. Kyanjo was so disciplined and committed to whatever he would do, that he kept time and rarely missed the plenary and parliamentary committee debates where his contribution was well documented.
It was, therefore, not surprising when the African Leadership Institute (AFLI) scorecard placed him amongst the top ten best performing lawmakers. Although on opposition, Kyanjo was the most respected MP during his tenure.
In 2010, he was  elected in his party as the party's presidential flag bearer but he rallied behind the opposition gladiator Col. Kizza-Besigye Warren in the then loose Inter Party Coalition (IPC). In Parliament he influenced many people from the speaker to the guards. His debates are the most memorable on the Hansard.
Kyanjo died today, July 22, 2023, in Kampala.
Early Life and Education
Hussein Kyanjo was born in Ntuuma, Bukomansimbi District in 1960 to Hajji Siliman Zirabamuzaale Jakana and Mariam Nabuuma.
He is the seventh born in a family of 10 children.
Kyanjo attended Ntuuma primary school in Bukomansimbi, Bilal Islamic School Bwaise, a Kampala City suburb from where he attained Islamic education (Madarasa), Mbuulire primary school, Kako Primary School where he received his Primary Leaving Examination Certificate in 1975, and then Masaka Secondary School from where he received both his O' & A' Level certificates.
Thereafter, in 1983, Kyanjo joined Makerere University graduating with a Degree in Industrial and Fine Art.
Politics
Before joining politics Hussein Kyanjo worked as a graphics designer in a self-owned entity including supplying printing materials till he was voted into parliament in 2006 to serve as the MP for Makindye East Constituency Kampala City division.
Kyanjo's first encounter with elective politics was in 2001, as the Makindye MP, but lost the race to Yusuf Nsambu. However, he returned in 2006 where he achieved victory as the Makindye West legislator.
Kyanjo was JEEMA's spokesperson and a campaign manager of JEEMA's presidential candidate, Kibirige Mayanja in 2001. His politics were leadership fair play, not the politics of gaining and he was an advocate for justice for the oppressed Ugandans.
He as well served as a news anchor for the Muslim community in the 80s & 90s at Nakasero Tabliq Mosque delegated by the Amir Dawa Sheikh Yunus Kamoga. Kyanjo's role was to seek vital news in and outside Uganda in relation to Islam and present them during prayer hours.
While at Parliament, Kyanjo served as a shadow Minister in charge of the presidency. He was one of the sounding legislators in the 8th and 9th parliament. He also served as a member of the defence committee at Parliament.
He was one of the dedicated legislators that played a visible role in the heated oil bribery claims that rocked parliament at the turn of 2011.
Kyanjo was a very popular panellist in the banned open-air live broadcast radio debates titled Bimeeza. During his time at Parliament, he was the only legislator representing the Justice Forum (JEEMA), one of the vicious opposition figures and very uncompromising legislator.
As a legislator, Kyanjo said he received various pieces of training on conduct as an MP including searching for a skilled and experienced legislator Emmanuel Pinto who shaped him on how to deal with anger and the press. He as well made efforts to visit the House of Commons where he met Jack Straw who also trained him.
One of his precious moments at Parliament was the time he maintained his position when the government of Uganda desired to sell off Mabira Forest. He and other legislators stood their ground against selling off Mabira.
He led various Demonstrations that landed him at Luzira Prison. However, he does not regret what happened to him because it paid him much, Mabira forest was spared.
Also, Kyanjo fought against army representation in parliament coming from one region of Uganda. He sought balance for all regions in the country.
Nevertheless, Kyanjo was still very instrumental in the struggle for good governance in Uganda, an outstanding politician always referred to as the refined African politician.
Kyanjo is one of the politicians who broadly criticized President Yoweri Kaguta Museveni without fear.
In 1996, Kyanjo was appointed by the American Embassy, American Council for Young Political Leaders (ACYPL) to be one of the election observers of USA elections that propelled Bill Clinton to power for the second term.
This was the time he joined politics after starting a political party named Justice Forum (JEEMA) alongside Imam Kasozi, Omar Kalinge Nyango and Muhammad Kibirige Mayanja.