Kyambogo University Denies Having Records Of Uganda's State Minister For Lands Persis Namuganza's Transcripts
Uganda's State Minister under the ministry of Lands Housing and Urban Development who also doubles as Bukono County member of parliament in Namutumba district, Princess Persis Namuganza, may swim in troubled waters after Kyambogo University denied having records of transcripts bearing her names.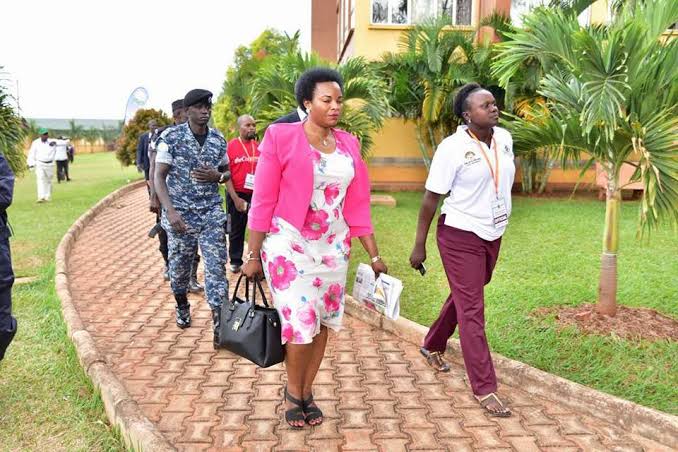 This information came to our knowledge after receiving a copy of a letter from Kyambogo University responding to an earlier one written to the university by Haguna Law Chambers based at Kisozi House Kampala, asking the university to verify the authenticity of Persis Namuganza's Kyambogo University academic transcripts.
In a letter reproduced here, signed by the acting University registrar, Jerome Butamanya, the university explicitly denied having records of transcripts under the names of Persis Namuganza.
Just like Kawempe North legislator Ssegirinya Muhammad, Namuganza if pursued, faces an uphill task of proving innocence in matters pertaining to forgery and uttering false documents.
Advertising

According to the university's senior public relations officer, the letter is genuine and they stand by what it states.
In the last parliamentary elections in which, Persis Namuganza was declared winner for Bukono Constituency, her rival Emmanuel Maganda katoko, petitioned Iganga Chief Magistrate's Court to order ballot recounting citing ballot stuffing that Namuganza's supporters participated in.
The magistrate however, ruled that Katoko failed to produce evidence to substantiate his allegations and therefore ballot recounting was denied.
Who is Princess Persis Namuganza?
Namuganza was born on October 10, 1984 in Bukono County Namutumba district.
She holds a bachelor's degree in social work and social administration from Kyambogo University, master's of arts in international relations from Cavendish University and a diploma in accounting from Makerere Business Institute.
Our efforts to reach Namuganza for a comment on this story were fruitless since all our several phone calls went unanswered.