Dire Effects Of COVID-19 In Uganda As High Achiever Professor Ephraim Noble Banadda Succumbs

By Sam Watenga
I have seen and noticed with pouring grief the news of the death of Makerere University's Prof Noble Banadda who succumbed at a relatively young age of 46 years to COVID-19.
By all means and metric , he was a high achiever with a string of accolades to his name. One of which was the first African recipient of the Pontifical Academy of Sciences Pius XI Award by the Vatican which he received from Pope Francis not long ago. Though I never met him one on one or talked to him directly, I would ocassionally bypass him in corridors whenever I went about business at the institutions he worked for. I recall his signature and name was all over documents for business projects we would secure when he was a Director and heading one of the research units at Uganda Industrial Research Institute (UIRI ) . The same was the order of the day when he headed the Contracts Committee at Makerere University.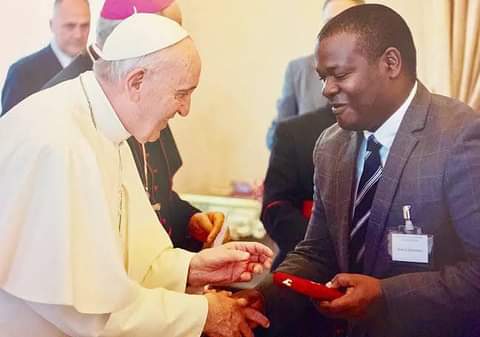 Around 12 years ago, I also recall meeting his father who had come to our office. If I remember well, he was a retired Medical Laboratory Assistant known to my boss then as a former colleague. As we talked, he told me about his son (Dr Noble Banadda) who was very bright and studied/won scholarships till his PhD at the prestigious American University, MIT-Massachusets Institute of Technology. He also mentored and influenced the professional careers of many his students. One of whom was my former roommate at the university . Prof Banadda helped him secure his first Job on recommendation. Makerere University's Vice Chancellor Prof Benard Nawangwe referred to him as one of the university's prolific researchers. His demise is a big loss to the nation.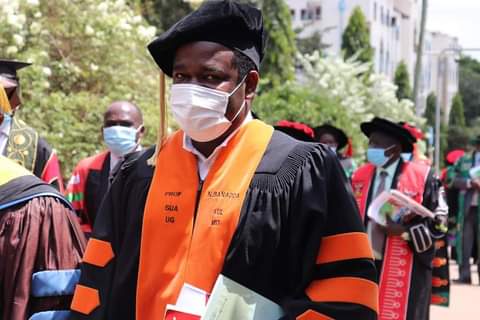 It's in order that the grieving of the nation is of the size of the man. RIP Professor.
Advertising

By Nuwa Wamala Nyanzi
Tourists after enjoying their stay, would love to take back home souvenirs that would remind them of their experiences here. The same souvenirs have been known to win hearts of those who come into contact with them at the source market, to the extent of attracting them to visit Uganda. Especially those who have never been to Uganda. It is therefore necessary to enable art and crafts outlets to offer that vital service.
SOPs will be strictly observed and enforced.

NACCAU.
Over to you!
Uganda's Frightening COVID-19 National Crisis
By Timothy Kalyegira
As the SARS-CoV-2 pandemic was ravaging Europe and the United States last year practically absent in Africa, Ugandans and other Africans took to joking about how the West had been exposed as incompetent.
Now that the pandemic has embarked on its first true wave in Uganda, we are beginning to have a taste of its devastating health and economic effects.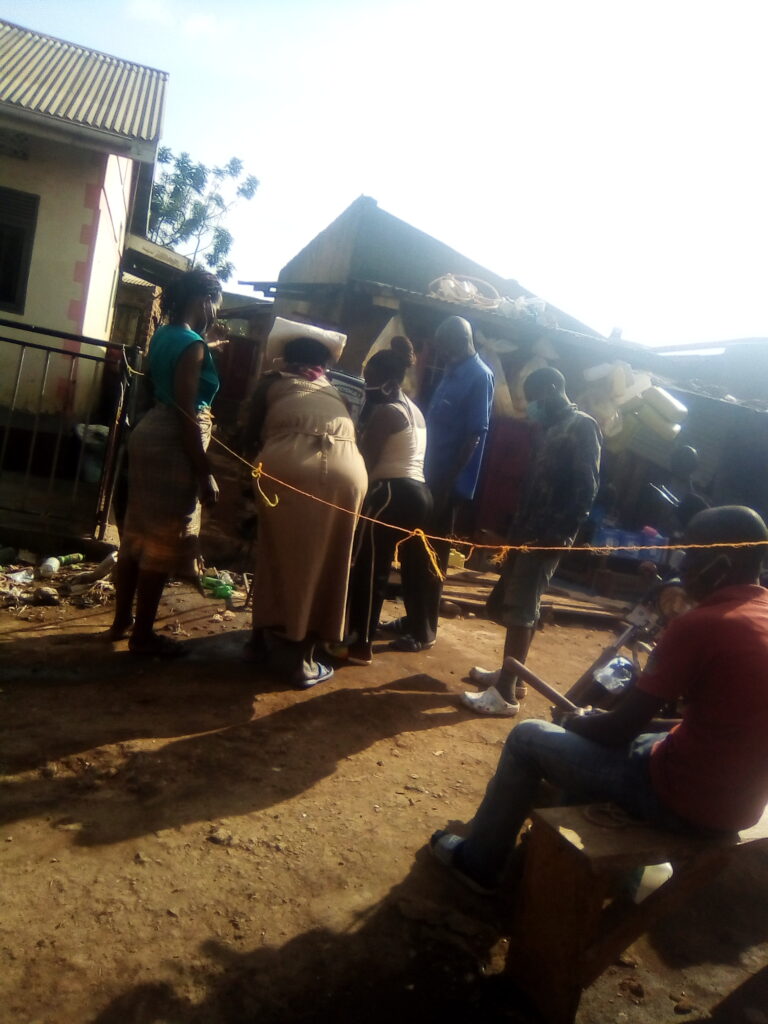 With infection rates rising alarmingly over the past month, the government had no choice but to announce an immediate national lockdown.
But the suddenness of the new lockdown caught the public unawares. Traders had no time to go to shopping malls and retrieve some of their stock.
With no immediate relief measures in place, desperate vendors in Kampala have taken the risk of going to the retail hubs in town and are being forcibly turned back home by the police.
In the meantime, we are starting to come face-to-face with the cost of treating COVID-19 patients.
With bills running into the tens of millions and in many instances hundreds of millions of shillings, the treatment of COVID-19 patients is wiping out the entire financial savings of middle-class families.
Even if the NSSF were to give employees all their life savings with the fund, two short weeks of admission in a Kampala hospital for COVID-19 are enough to use up the money.
As I monitor both social media and radio stations across the country to gauge the national mood, I sense desperation and anger mounting at all levels of society.
The new cabinet announced by President Museveni has its work cut out for it.
And all signs are that Uganda is only in the early stages of this COVID-19 emergency. Much worse is yet to come.

Epajar Ojullu
The country is facing the worst public health crisis in its recent history. I would have expected the president to declare a state of emergency to galvanize Ugandans to fight the pandemic. Under a state of emergency all national resources are channeled towards fighting the enemy, in this case covud19. I am surprised that the Ministry of Health has been allocated peanuts in the new budget when it should have been given virtually the whole of it. A significant portion of the budget ought to be allocated to feed all Ugandans during the lockdown as this is the only way of ensuring full compliance with the measures to combat the virus. Ugandans would see no reason to leave their homes if assured of adequate money to buy essentials of life.

How can any sane person allocate sh7t to buy guns and teargas instead of oxygen, cylinders, drugs and allowances to medical personnel fighting the virus? The pandemic is claiming lives everyday with health facilities completely overwhelmed. This means more resources need to be committed into the health sector. In fact it would make sense to suspend Parliament and commit those resources into fighting the pandemic. All normal government operations should be suspended the way trading, public and private transport, schools, churches, mosques etc have been closed. Everyone, including MPs, ministers and other government officials should stay at home like other Ugandans have been told to do.