Kyaddaaki Abatuuze B'elusanja Farm Zone Gombolola Ye Nangabo Bandifuna Akaseko Ku Matama
Abatuuze be Lusanja mu Gombolola ye Nangabo mu Wakiso disitulikiti Bandifuna akaseko ku Matama oluvanyuma lwa abadde minisita omubeezi mu minisitule ye ebye ttaka na mayumba okulangirira nti gavumenti yamaze okusasula abadde nanyini ttaka abatuuze bano kwebagobwa mu bukambwe obwekitalo nga okitobba 12, 2018.
Medard Kiconco nga ono ye yali nanyini ttaka mukiseera ekyo, yampangisa police nebakeera mumattuluttulu nebalumba abatuuze nga bebaasse nebasenda amaka gaabwe wamu n'ebirime.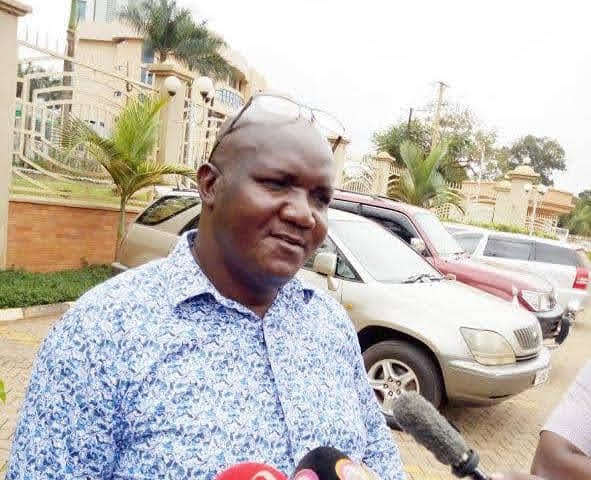 Mukiseera ekyo abantu ab'enjawulo omwaali n'omukulembeze we Ggwanga Genarali Museveni, babiteekamu engatto nebagenda balaba ogubadde.
Pulesidenti newankubadde yayimiriza Kiconco okugenda maaso nokkolera ku ttaka eryo, naye abatuuze baali tebasigazza wakwegeka mitwe!.
Advertising

Kino nno kyawaliriza omukulembeze wa National Unity Platform Kyagulanyi Ssentamu Robert n'abazira kisa abalala okuyimukiramu okuyamba abantu bano n'ebintu nga amabaati, weema n'emmere okusobola okutambuza obulamu.
Kinajjukirwa nti abatuuze nga ba kulemberwaamu eyaliko omubaka wa palamenti mukitundu ekyo, Apollo Kantinti yakulemberamu abatuuze nebekalakaasa okutwaala okwemulugunya kwaabwe mu palamenti.
Medard Kiconco yagenda mu kooti naawoza omusango okusobola okununula ettaka lye lyeyali agamba nti yali yaligula mubutuufu ku Namasole Bagalayaze so nga ate nabatuuze baali bagamba nti ettaka lyonna eriwerako yiika 9 balirinako ebibanja.
Omusango guno gwasalwa kooti neramula nti nanyini ttaka yali Kiconco.
Wano gavumenti weyaviirayo neyeyama okusasula Medard Kiconco. Kiconco yasaba okuliyirirwa obuwumbi bwa sente za Uganda 5,800,000,000/=. Naye okusinziira ku abadde minista omubeezi ow'ebyettaka n'amayumba mu gavumenti ewedde, Persis Namuganza, gavumenti yasasudde Medard Kiconco 3,800,000,000/= era nga zino yazifunnye.
Naye newankubadde nga guli gutyo, abatuuze basanyukidde ekikolwa kino era nebasaba gavumenti eremme kkoma kukubadizza bibanja byaabwe nakutunuliira kubawa byappa kyokka naye gavumenti erabe nti ebaddukiririra okuzaawo amayumba gaabwe. Mukyala Teopita Namuddu omukulembeze w'abatuuze bano bweyasabye. Namuddu yagasseeko nti abamu kubatuuze bafiirwa n'abaana baabwe abaagwa mubinnya bya kabuyonjo ezaali zisomiddwa nezirekebwa mu byangaala.
Mumawulire amalala agefananyiriza ku lino eggulire lya batuuze be Lusanja, ate ye omugagga eyammenya eKannisa yabakulisitaayo mu Ndeeba yagaana okutwaala sente gavumenti zeyali ebaliridde okumusasula mu ttaka lye okwaali eKannisa.
Bwooba olina eggulire lyonna, ekirowoozo oba obubaka bwoyagala okutuusa eri abasomi baffe, buwereeze ku ugandatodayedition@gmail.com oba ku WhatsApp number +256 702 239 337