Tanzania Takes Yet Another Stride Introducing Electric Railway Locomotives
As Uganda still struggles to regain its lost second place economic rating among the original three East African countries namely Kenya, Uganda and Tanzania, Tanzania, has yet again sprinted beyond Uganda's reach.
According to Tanzania Railways Corporation statement, the now second placed economy in a 6 country East African confederation, Tanzania has signed an agreement with a South Korean Hyundai Company to supply it with 80 electric railway locomotives.
In a statement issued recently, "a South Korean company Hyundai Rotem has been selected as preferred bidder for a 335·4bn won contract to supply 80 electric multiple-units and 17 electric locomotives to Tanzania Railways Corp by 2024".

These will be designed to operate at a maximum speed of 160 km/h. The eight-car EMUs will have a capacity of about 590 passengers, with wheelchair spaces and parent and child facilities.
The fleet will be used on the 546 km standard gauge line between Dar es Salaam, Morogoro and Makutopora. The 207 km Stage 1 from Dar es Salaam to Morogoro is now being tested, with opening planned for this year.
The Dar es Salaam – Makutopora route forms the first two stages of a US$7bn project to connect Dar es Salaam with Mwanza, Kigoma, Katavi and neighbouring Rwanda, Burundi, Uganda and the Democratic Republic of Congo. The line will replace the life-expired metre gauge network, on parts of which trains are limited to 20 km/h the statement added.
Hyundai Rotem on it's part said "it had been selected thanks to its ability to offer vehicles optimised for African markets based on its experience supplying Egypt, Tunisia and Nigeria".
Advertising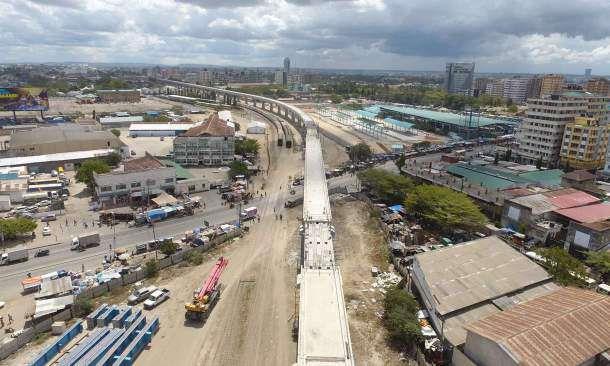 It aims to actively participate in the Tanzanian market, with a view to winning further orders for later phases of the network.