Ugandan Government Issues Guidelines To Help Citizens Wade Through Lockdown
Following the lockdown slammed onto the East African country on June 18, 2021, so as to stem the rampant spread of COVID-19, the country's president announced a wide range of stringent measures that took effect at the same time of annoucing.
However, since public transport for both commuter motor vehicles and motorcycles was banned save for government and the usual essential workers, the country was haphazardly thrown into disorder because, "ban on public transport put into jeopardy the ministry of health sustained plan for COVID-19 vaccination" noted Monica Musenero the presidential advisor of health issues.
Ministry of Works and Transport Procedure of Acquiring Essential Workers Motor Permits.
Just after two days of lockdown implementation, the Prime Minister and Ministry of Works have come out to inform the public of how they are going to be helped through this period. Transport ministry, unlike last year where they issued printed motor vehicles stickers, this time, all organisations shall apply for these permits online under the guidelines below.
Advertising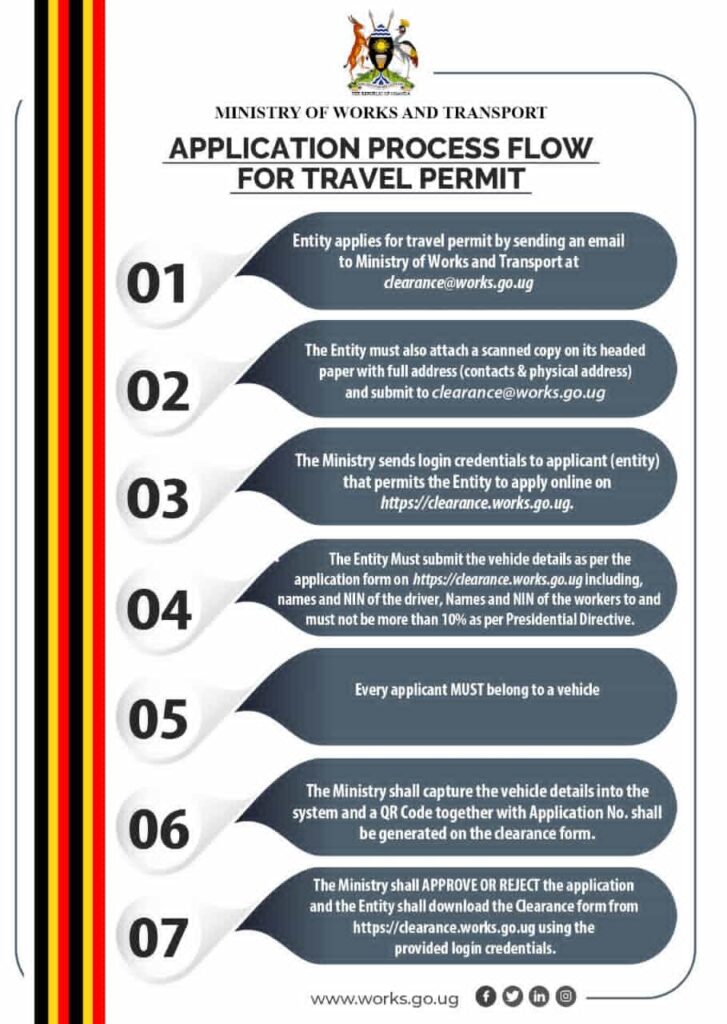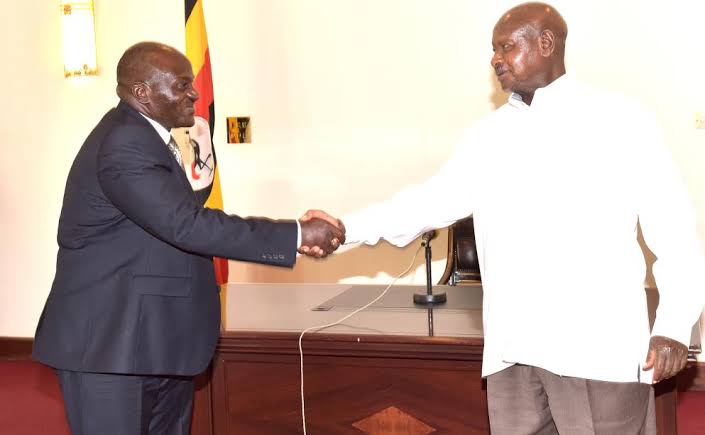 In a related development, the Prime Minister, Robinah Nabbanja has announced that government won't distribute relief food as it did last year but will this time around send cash through mobile money accounts of the vulnerable citizens.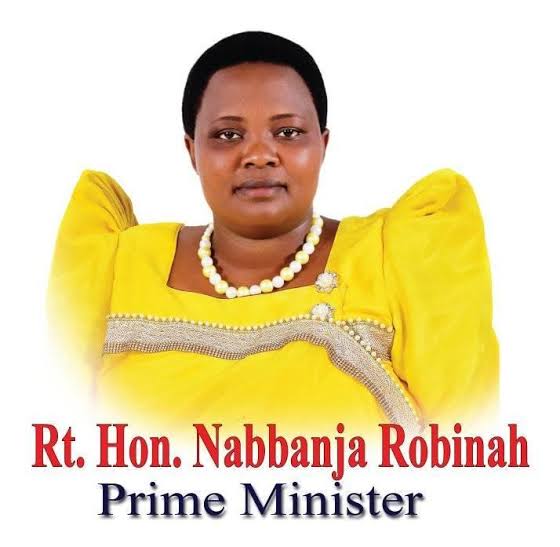 However the prime minister was non committal as to when this should commence. As sluggish as it is known to work at a snail's pace, nobody knows when the relief cash will be disbursed. The government Auditor General has just released a report indicating misappropriation of COVID-19 donation funds that was pooled last year.
At the advent of COVID-19 in the country, the president led a funds mobilising drive both in cash and tangible items that included food and brand new motor vehicles.
Diplomatic Missions and United Nations Movements.
The ministry of works has also issued guidelines for foreign mission's and United Nations vehicle movements where their personnel are supposed to:
Travel in diplomatic registered vehicles with a maximum of 3 occupants in each vehicle.
Traveling should be restricted to greater Kampala area which include, Wakiso, Mukono and Entebbe and this travel should under normal circumstances be for essential purposes to replenish food supplies and emergency refuge responses and COVID-19/HIV AIDS distribution of drugs.
Any other travel that may fall out of the above category, the concerned diplomatic mission is advised to contact the diplomatic officer at the ministry of foreign affairs and the minister of works and transport.