First Batch Of Afghan Refugees Arrive In Uganda
Following the fall of Kabul to the Taliban rebel forces early this month, Afghanistan was engulfed with anxiety for many people who wanted to flee the country. Former President Ashraf Ghan fled the country before the Taliban rebels entered Kabul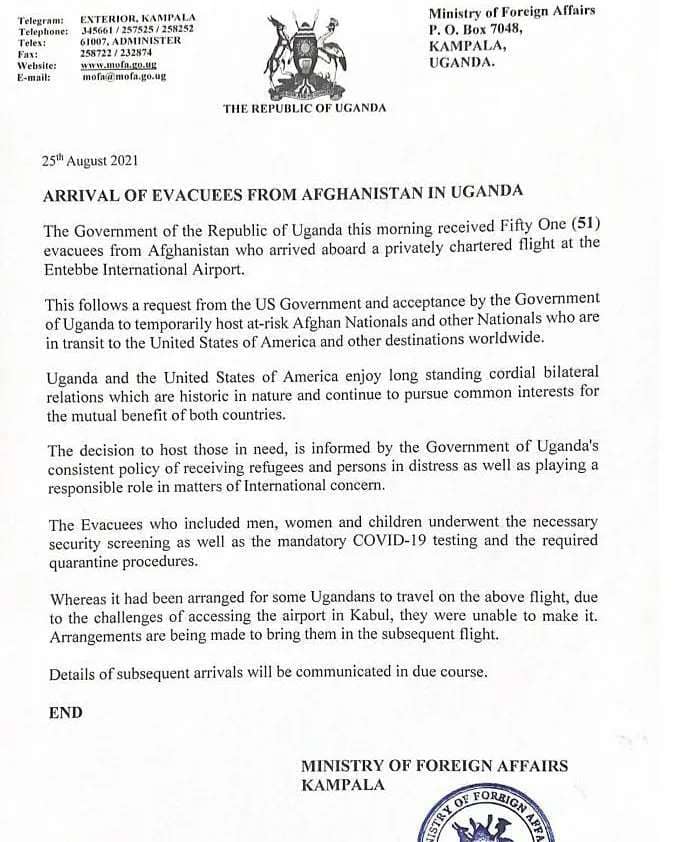 For 20 years now US army had kept the rebel Taliban at bay when they deployed heavily to protect Afghans natives until recently when President Joe Biden decided to pull out US troops from Afghanistan. This facilitated easy rebel advances forcing Afghan president Ashraf Ghani to flee the country early this Month.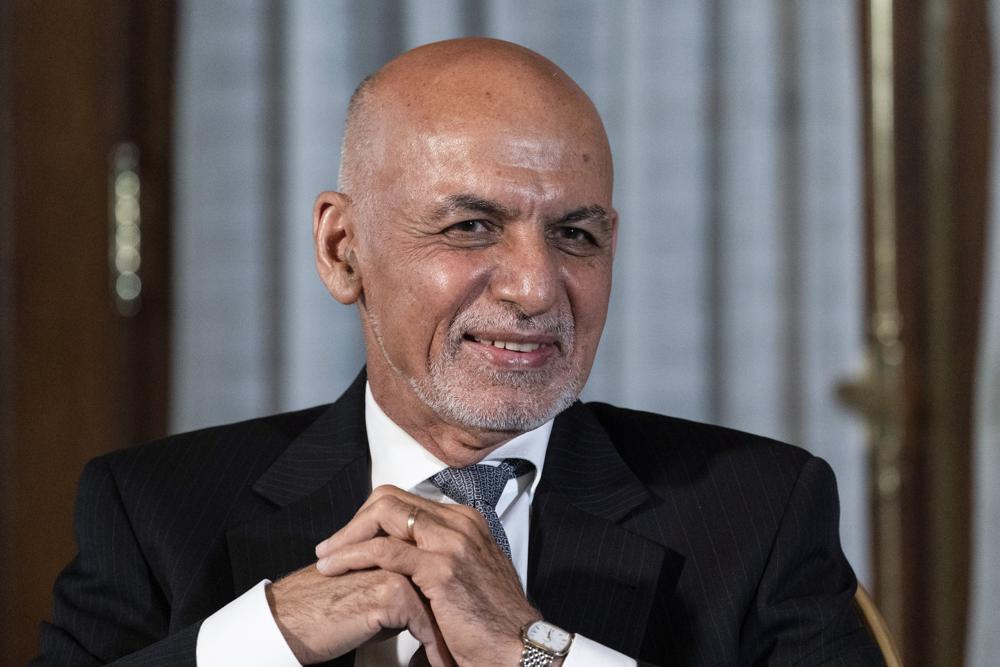 Afghan Refugees in Uganda
Shortly after the fall of Kabul, president Joe Biden telephone Uganda's president asking him to offer sanctuary to insecure Afghans. The first batch of 51 refugees arrived in Uganda on 25/08/2021.
Advertising

US Kampala Embassy Statement
Today Uganda received a privately chartered flight carrying evacuees from Afghanistan. The Government of Uganda and the Ugandan people have a long tradition of welcoming refugees and other communities in need. As the largest bilateral supporter of refugees in Uganda and their Ugandan host communities, the United States expresses its appreciation to the Ugandan people for their generosity and hospitality toward these communities.
The Government of Uganda has once again demonstrated a willingness to play its part in matters of international concern. We commend its efforts and those of the local and international organizations in Uganda who are providing humanitarian support in partnership with the Government of Uganda for these evacuees from Afghanistan.