Gay Activism: Uganda Cited
Uganda Has Been Cited As A Den Of Anti Gay Crusaders
Now living in Canada, Ugandan gospel singer Julie Mutesasira revealed that she left  Uganda because being a gay woman who was formerly married to a pastor was "an abomination" in the country.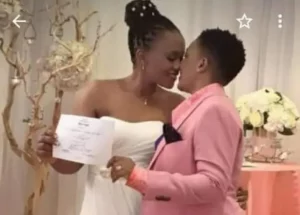 Now a Ugandan student in one of the universities in Britain, who preferred to remain anonymous has also come out to reveal more of the activities that are geared towards formulating ways and orchestrated plans to fight the visible resistance against gay activities in Uganda. ( Note the proportions of gay infestation in Uganda now, bearing in mind that  the contents of this story took place close to a decade ago)

I am Ugandan, 1st year PhD student at the Management School of the University of Sheffield, UK. This week, out of curiosity, I asked for permission to attend a workshop organized by the Geography department at the University of Sheffield and was hesitantly allowed in because I am from a different department and my research has nothing to' do with the topic of the workshop.
The Plot and Executions Plans Are Usually Disguised.
Advertising

Reading the brief and the programme, I naively thought the workshop was going to address how to form solidarity with beneficiaries of donor aid while respecting postcolonial sensitivities.
(See part of the email message that was circulated about the workshop below), "This workshop will bring together academics and postgraduate students, representatives of NGOs and aid agencies to explore emerging transnational sexuality politics. It will critically examine recent interventions in non-western settings (such as moves to link aid to recognition of sexual minority rights), and will go on to explore how these might be reconsidered and reformulated in the future.
Transnational and inter-cultural sexuality politics will be set in the broader context of efforts – some clumsy, some more successful – to forge transnational solidarity. The workshop will explore practical as well as intellectual questions, asking how it might be possible to forge new solidarity across borders while respecting postcolonial sensitivities''.
I was however shocked when I turned up for the meeting to find out that it was a high intellectual meeting geared at how to rephrase the debate and activities on gay rights so as to soft land in non western and post-colonial settings. Bisi Alimi (Nigerian living in London), keynote speaker is openly gay and Kaleidoscope trust where he works, like all the other NGOs that took part in this workshop, is a promoter of LGBT rights.
Five questions were tabled at the opening of the workshop:
1. What developments are taking place?
2. How can legal frameworks be used?
3. How can we negotiate faith and religion? (In other words how can we go around this obstacle; faith and religion)
4. How can we learn from the past; use history?
5. How can ideas inform practice and vice versa?
Out of the 6 PhD researchers and graduates that gave reports on their projects, 5 did their research in Uganda. Only one, did a research in South Africa about HIV transmission in a gay community. I was shocked at the level of interest and reference my country featured in this workshop. It was almost a nation under discussion. Somewhere in the middle of the discussion, one researcher explained why
Uganda needs attention. She gave 5 reasons: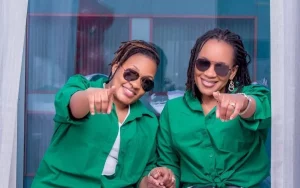 Why Uganda  Is In The Fray?
1. The anti-homosexuality bill in parliament is a serious danger to promotion of LGBT
rights
2. Uganda is a very dangerous place to live as a gay or lesbian person. Kato's death was the reference here.
3. There is a massive Pentecostal charismatic development financed by American evangelicals that is turning most Ugandans very religious and promoting anti-homosexual beliefs. They are emphasizing integration of faith into day-to-day life and therefore many political leaders are making decisions affecting the public based on their faith. It is increasingly believed in Uganda that being a good Christian = being a good citizen. There was a comparison of Kenya and Uganda here. It was said that both countries have strategies for development by 2030 and they engage liberal strategies to get there. But Uganda is very different: Unlike Kenya, Uganda is emphasizing alienation of gay among the populace.
4. 80% of Ugandan population is under 30 and these are massively attracted to church. An anti homosexual generation as a result is emerging. Watoto church was given as a reference, here and Steven Langa mentioned as an elder. (Quote H……. the obvious example, watoto church where Steven Langa the leader of FLN, an anti-gay group, works as an elder").
5. Political leaders are making liaisons with religious leaders to fight LGBT rights. Example, their speaker of parliament, some time, after making scandalous remarks at the IPU assembly in Canada was given a hero's welcome by religious leaders and masses of people at Entebbe Airport on her return to Uganda.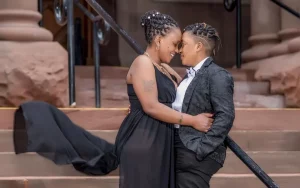 Hatched Plans To Make Inroads In Uganda's Resistance To Gay Activities
1. Work out how to soft land and not be seen as interfering with culture or imposing western ideas.
2. Provide legal services to activists and victims. (Human dignity trust, one of the NGOs represented at the workshop does that already)
3. Empower local groups to talk for themselves so the opponents do not see a "white face"
4. Appear as if the focus is on the majority e.g HIV AIDS and then get to the minority (gay community).
5. Direct quote from O'Connor of Stonewall organization:"Rephrase the debate, do not be loud, work quietly, silently, often behind the scenes, develop friendships".
6. Show how homophobia drives HIV infection. The victims do it in secret in an unprotected manner. If they are allowed freedom, they will be less vulnerable to HIV infection.
7. Lobby and put the government on pressure privately not in the media (only publically when necessary). The government has to make proper assessment about development support in line with gay rights considerations. This was also a suggestion from stonewall. They seemed to talk from experience they have had with the UK government.
8. Research (participants were respected doctoral and graduate researchers and lecturers from the University of Sheffield, Cambridge, Sussex, Manchester Metropolitan, Edinburgh, Nottingham, School of oriental and African studies London, Dublin city university, and Kings college London).
9. Do all that is possible to decriminalize homosexuality.
10. Stimulate discussions in the media in a way that the media will brand homosexuality.
11. Paint the negative language; replace the 'bad' language with something else, do not say gay, find something that's more appealing although with the same meaning.
12. Portray homophobia as uncivilized, backward and savagery. Acceptance of homosexuality should be seen as modernization.
13. Use inter-generational connection to link, homosexuality to genealogy and thus prove that people are born that way (someone's research is digging the archives, looking at family trees of homos).
14. Challenge the debate that homosexuality is a danger to family life.
15. Use of colonial terminologies is problematic, avoid it. If colonial memories are evoked, ensure they are not negative. Use memories to legitimize homosexuality. (here it was mentioned that the idea of thinking that homosexuality is a western culture thing can be challenged by for example the use of the (framed story) touted by the west, that Kabaka Mwanga killed the martyrs because they had been converted to Christianity by missionaries and denied him sexual relations he had with them before conversion)
A researcher from SOAS London motioned he was in Namugongo this year and interviewed pilgrims and priest. He had a few people including priests telling him this version of the story which means Ugandans know it. (It was the first time that our student author heard this story).
16. Activists should stop using religion wrongly. Do not appear anti-religion. Bring out examples of people who are gay or LGBT sympathizers and yet "very" religious. Some Gay and Lesbian Christian groups, like the late  Desmond Tutu, Bishop Senyonjo and Gene Robinson were given as examples.
17. Involve women in the fight.
Author's Critical Observation
It is evident that the LORD is working in our country, rewarding the efforts of those in the fight, answering prayers of those crying to him for the wellbeing of our country, and interested in getting this work move forward. But it also evident that the enemy is not just watching, people are serious, I saw it in their discussion, they are intellectuals, they have a lot of money and they are determined. I was amazed at how much they know about Uganda, follow the news diligently (someone mentioned how the new vision  recently did not boldly write about Kadaga/Canada issue and that they
interpreted it as the government considering a softer position, they even mentioned reforms in the capital city management liking it to the problem of making public decisions basing on the faith of the political leaders). I must confess that I do not read our papers that seriously. I hope this encourages the brethren; God is doing something, but also refuel us for battle. Uganda can be
reference point for godliness, let us fight on, the LORD of hosts is among us.
"Expose homosexuality and its evil, lets protect our country for God" The Author student asserted.
To comment on this story, or share any news or pertinent information, please follow us on:
Facebook: Uganda Today
Twitter: @ugtodaynews
WhatsApp:+256 702 239 337
Email: ugandatodayedition@gmail.com