Bobi Wine Laments About Arrested American National
By Robert Kagulanyi.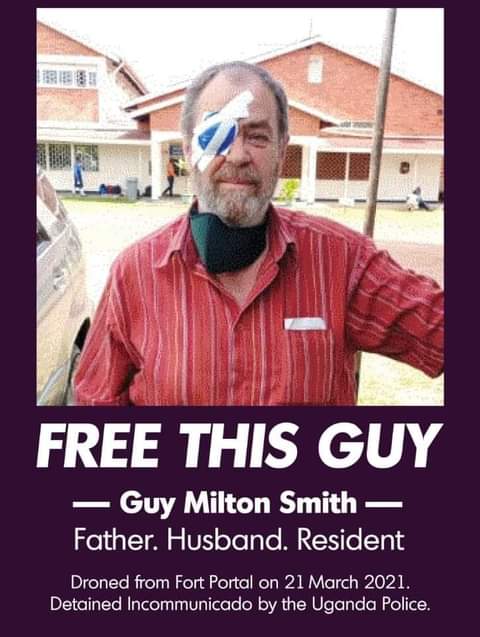 I join the family, friends and lawyers of Guy Milton Smith in demanding for his unconditional release from illegal detention. Guy, an American national was picked up by a drone on 21st March, 2021 in Fort Portal, Western Uganda. For over a month now, he has been held incommunicado. The police claimed he was arrested for being involved in subversive anti-government activities. To date, he has not been produced in court. Guy joins countless Ugandans who are languishing in jails, 'safe-houses' and police cells across the country without trial.
The Constitution of Uganda demands that a person arrested over any crime, must be produced before court within 48 hours of arrest. The breakdown of constitutionalism and the rule of law has brought us to this point where the law means nothing to those who rule over us.
We must pile pressure and continue to demand for our rights and freedoms. We must pursue the struggle for freedom in earnest. Human rights must be respected because as we have seen, each one of us is a potential victim of a lawless state. You never know when your turn will be in this state of affairs.
Advertising