Lillian Aber Stirs Up Paranoid
What's Kitgum Woman Member Of Parliament Up To?
Using her Social Media Platform, Kitgum Woman member of parliament made a statement that has been construed as unpalatable information meant to stir up tribal sentiments against the Baganda. Although this statement was  meant to show her total support to the Acholi team which was due to tussle it out with Buganda in the FUFA organised tournament  quarter final first leg, code named "celebrating our ancestry" the mean statement with  such a hash tag has elicited diatribes.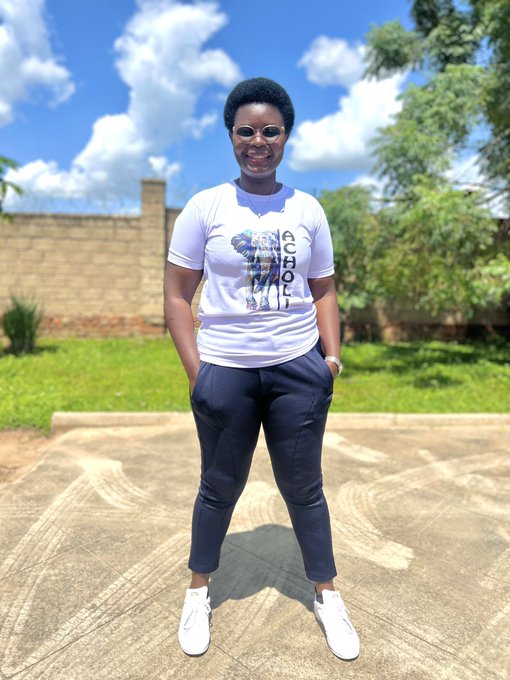 Just as it is a norm for participatory global village streets on social media, different interpretations and reactions are flying like rockets in the air.
Many including fellow legislators believe the MP's statement was made in a bad spirit bearing in mind that currently Jakana Nadduli, son of bush war hero and former minister for general duties in Museveni's government, Alhaji Abdul Nadduli,  is on remind at Butuntumula prisons in Luweero charged for promoting sectarianism and hate speech.
Advertising

Jakana, similar to what Lillian did, took to his online TV and made statements about the late general Tumwine, and painting a picture of what would happen to  generals Salim Saleh and Museveni.
Some of the Reactions to Lillian's Twitter Hash tag
@Alfonsdavi
I don't care what the hashtag is about but having a muhoozi pic on your profile drives our minds to another thinking. So mind your content otherwise , Uganda is bleeding.
@SuunaKing_James
Lilian Lilian Lilian how many times have I called you? 
Your hashtag isn't friendly at all
Sense has now returned back to you. YOU can't fail to STUDY and you start adding (PhD) after your name. IT is Conferred.
While Guild Vice President, she made a bid for the presidency of the Uganda National Students Union (UNSA) which she won in 2015, replacing Matanda Abubaker (the UNSA President from 2013 to 2014). Aber later moved from the Forum For Democratic Change party to the National Resistance Movement party when standing for the position of Chairperson of the National Youth Council. She was elected to this position in November 2015, polling 119 votes ahead of George Abudul who polled 105 votes.
Dr.Aber is now a senior presidential advisor on youth and a UN youth delegate Aber also is a former Commonwealth students association representative in charge of partnerships and advocacy.In 2018, Aber joined the Uganda constitutional review team. In 2016 she had unsuccessfully stood for the East African Legislative Assembly(EALA).
In January 2021, Aber won the women's representative seat for Kitgum District.She replaced Margaret Lamwaka Odwar who switched to the Chua East Constituency.
She is also the founder and director of Laber Foundation a Non governmental charity Organization based in Kitgum.
To comment on this story, or share any news or pertinent information, please follow us on:
Facebook: Uganda Today
Twitter: @ugtodaynews
WhatsApp:+256 702 239 337
Email: ugandatodayedition@gmail.com