Uganda's Health Sector: MP Offers Self For Mortuary Detention For Release Of Her Doctor's Body
COVID-19 invaded the world in December 2019 starting with China. Although the world had previously been faced by pestilences like Spanish Influenza of 1919, despite the current technological advancement in treatment and management of contagious diseases, COVID-19, for more than 1 /1/2 years now, has kept the entire world on its tenterhooks trying to contain its spread.!
Uganda's case point in the fight against COVID-19.
Uganda started tasting the fangs of this dreaded world order threatening pandemic in March 2020. Just as it was predicted by the west that African countries would suffer devastating consequences of the virus by May 2020, many African countries had waded into the new year with minimum manageable causalities.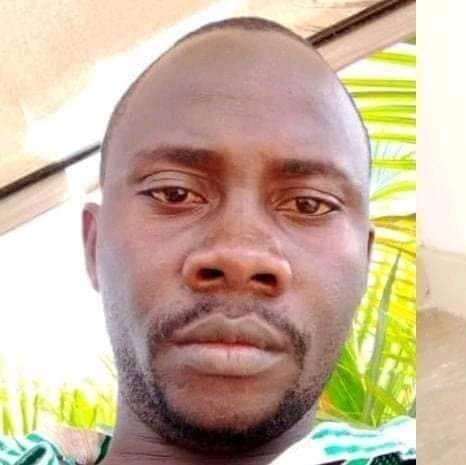 Uganda in particular, unlike its neighbour Tanzania, instituted its initial lockdown in March 2020. This lockdown attracted donor funds for a concerted effort to purposely equip government health facilities with requisite necessities so that the country would cope with future effects of the virus.
Advertising

However as fate always have it, Uganda was once again caught flat footed, in June this year when the second wave of the virus hit the country. Many citizens succumbed to the virus up to the present date albeit in a diminishing curve.
The country's president while announcing the most recent lockdown, revealed to citizens that the permanent secretary for the ministry of health defied his earlier order for purchase of more beds for all health facilities in the country.
Due to ill equiped public health facilities, when the new COVID-19 wave hit the country, citizens who are above average in income, opted for private hospitals for treatment.
It's every one's concern that private hospitals have gone beyond limits by charging exorbitant medical bills. Many cases of this nature have have come to the fore through the media. One among many has forced a member of parliament to act in abnormal way as she narrates below.
Mukono municipality member of parliament has taken it upon herself to battle it with one particular private hospital under whose management one Doctor Ismael Kizito died.
"We have lost our Doctor, one of our best in Mukono Dr.Isma Kizito (36years). Our Doctor is a hero because he has died in line of duty. However we have postponed the mourning as for now the most urgent matter is fundraising for 90,000,000/- UGX to clear the bills at one City Hospital that had earlier recieved 30,000,000/- from the deceased.
This evening the family approached management of that hospital with another 20,000,000/- to make it 50,000,000/. The hospital has refused even recieving the part payment and told the relatives to surrender the land tittle of the deceased's home!! Im giving this hospital seven hours counting from 12:30 a to reconsider their decision. Suppose Isma had survived would they have required him to pay a billion shillings?!
Imagine if you are doing this to a fellow Medic, how do you treat non- medics! I'm on my way to your hospital, I'm going to give myself in so that you retain me and release the dead body for burial. Meanwhile you will continue confining me until Mukono people raise the ninety million I hope that would satisfy your inhumane ego?
As I keep a one woman vigil for our Doctor, I'm reading a book on what caused the French revolution".