Soon Or Later The Unarmed May Disarm The Armed
The Incessant Gun Murders In Uganda Are As Result Of "Robbing Peter To Square Paul"
Uganda Today: ISN'T EVERYONE USING OWN GUN TO KILL
…………………..
By Bbiira Kiwanuka Nassa
Today, I found home from my workplace base a letter from my son written in Chinese. As usual, I was quick to ask his mother about our family language torture. He replied that it contained a list of his school requirements. We basically didn't understand it. The gun violence Uganda currently experience is similar to this Chinese list. But dad, isn't everyone using own gun to kill? He asked me. Its from there that I literally asked him and most beautiful woman (wife) about who is dying and killing the other. He gave me some signals. You understand English as I understand Chinese, you torture us with too much "mateka" as schools torture you parents with school requirements. He literally noted that everyone is exploiting the situation.
Isma Olaxes was on 06.05.2023 gunned to death by assailants yet to be known!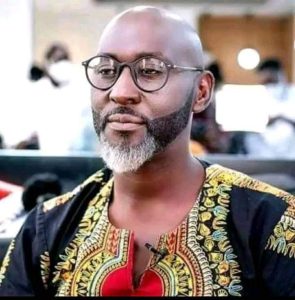 Just a few hours ago, an Indian was gunned down by a uniformed Police officer; this time not in Kyanja. The other day, Tamale Mirundi is alleged to have said that he knew who the alleged killers were but the police or other sister security organs didn't sermon him to give assistance. Kyanja has its history of killing the jury officers, business and now has graduated to us the NRM sycophants and honorable ministers. There are two important things about the current guns. Citizens of a majority number celebrate each gun and bullet. Citizens opt to conduct their celebrations in silence depending on their courage and civic ignorance and political vulnerability. The funny thing is that those holding political power celebrate more than us the ordinary citizens. Has government asked itself why citizens are celebrating each death and assassination? Is it a contradiction from our political governance? My instinct tells me that there are two things. First, the state has closed both diplomacy and dialogue options as civilized ways of redress for any social, economic and political contradictions. Even in political parties, founders are not willing to allow the party members to offer leadership. They want their biological children to inherit their throne. The typically repressive political state of Uganda with an apeasant democracy has communicated to citizens that no court can rule in favour of the truth or facts but who can finance the court process. People have lost their land to the powerful and connected. Poverty is now the uniting force for citizens; the reason the Uganda Escorts' Association is operating like the Stingy Men Association of Uganda (SMAU) unregistered but socially connected and communicating everything they do with comic actions. The wider civil society organisations that used to occupy dialogue spaces are now less engaging and less active in the civic process. They used to communicate hope of the desired Uganda that can democratize and transit peacefully. Today, it is the sole family engaging with a plate of food and bottle of soda to a typically hungry and later angry population with no hope. The population is slowly getting aware that to survive, they must either demonstrate their dissatisfaction or totally bury their values and support family rule. The second issue is parade of fatigue from the population. The inactiveness of political activism especially from the alternative governments automatically attracts internal strife. We are yet to see more of the same. Gun violence will soon become a means of dissatisfaction. We are lucky that people have not yet disarmed the armed. Fatigue is caused by exclusion especially of political and economic nature. The state and government apparatus of Uganda have used the useful idiots to create an impression that the excluded will never be included at all. They have planted a seed of violence that we are beginning to see through the gun violence. The dilemma of the misinformed, ignorant, intolerant and less connected appearing most powerful communicating policy and strategic country affairs on behalf of government can only plant a seed of violence and therefore gun violence is just a symptom that we are seeing now. Uganda has now built a culture of tenancy citizenship that is unbothered about others and the next generation. The sane and now competent can't have nay opportunity in the state and nation of Uganda as government and prosperity opportunities have been cordoned off to be for the connection to the first family, the NRM, security and a few friends and in-laws. This state of affairs has created a state of desperation that if not mitigated could create serious democratic and economic reversals. It is funny that those who raise these issues are condemned by those who practice them. We have opted to communicate this in writing for the state to think about national reconciliation, national healing, constructive meaningful dialogue, participatory inclusion strategies in our political and economic governance, national consensus on critical issues like peaceful political transition and service delivery, political dominance especially of us the people from the far south (this everyone will fear telling this truth) as well as a culture of dialogue. Am willing to engage on each of these critical issues for if genuinely we want to create a peaceful prosperous Uganda with happy people.
Back to the new guns. Parents are gunning down their children through denying them time. Teachers especially of public schools (government) resigned long time and now just appear to be at school and maintaining their pay cheque. The media is gunning the public with non-transformative fun. To understand this, look at the social programmes on both TV and radio, they make 85% of the current media programming. The escorts have started communicating their anguish. The top leaders have been and continue gunning down citizens through serving their relatives, clanmates, in-laws, friends and old boys and girls. The political establishment now appoints from one direction but sarcastically deploys allover. Housewives delegated to the nannies. The courts of the judicature now make its decisions from the basis of your pocket size and phone calls from the political powers. The Local Governments have been gunning us down by selling all the jobs through the most corrupt District Service Commissions.
Advertising

The health sector died and its funeral has been demonstrated by the Spire Ssentongo exhibition. There are more potholes in Kampala roads than the traffic lights. The police guns down citizens both live and through its most corrupt processes. The biggest gun eating all types of citizens is corruption. It is killing the educated and the uneducated. It is the life blood of my NRM government. The poor are gunning down the rich and the rich are also gunning down both the rich and the poor using the corruption machine gun. Because of this corruption gun, not even the killers of the current guns are being known. Public transport sector has been killing us through accident guns as they all move with 5000 notes to award to each traffic check points. The guns in the environment are so pronounced that now Lwera has struck never to cross it before conserving it or by the Chinese rats and goats. The poor are gunning us down by stealing everything including food from the gardens. The guns people are using are dependent upon what each one has access to. Violence can't end until economic equity and political responsibility are restored in Uganda. The entertainment gun is killing fun and replacing it with nudity and immorality. What is funny is that everyone is killing whoever he or she accesses until we all shall be killed. Uganda should not be allowed to turn out to be a nation of the killed and killers. The tendence of calling the gun holders pigs must stop. The pigs are indiscriminate in their eating. If such verbal attacks are continued, the pigs may feast on the farm manager. The pig farm manager must now tame the pig farm otherwise, after eating the piglets, chicken and all the remaining things, it can also eat farm (country) and farm manager (leadership).
My only hope is that there is still hope in dialogue. We can allow the guns to rest and dialogue on a new journey for our dear future.
Hope you remember not to gun down the messenger.
Hope you will remember not to fuel the drone to kill the messenger but to dialogue on the message.
I thank you
The writer is a junior citizen, peace builder, a leader, and mentor