Phaneroo Uganda 6th International "Men Gather" Conference
Apostle Grace Lubega Unveiled Roger Mugisha
Uganda Today: Starting at 10:00am, Kololo Airstrip was a bee hive of activities for the close to 10,000 men who attended the 6th international Phaneroo Uganda code named men gather Conference.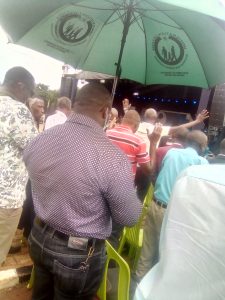 The convener and lead pastor Phaneroo Uganda chapter Apostle Grace Lubega chaired and presided over the conference that had three other facilitators: Pastor Kasirivu, Pastor Mayinja and Pastor Roger Mugisha.
Apostle Grace Lubega, understandably, whose father had been buried the previous day, couldn't hide his satisfaction about his ministry to pull off an event of this magnitude that attracted attendees from all districts of Uganda and also international attendees from Rwanda, Germany, Canada, Southern Sudan, Tanzania, UK, Denmark and China.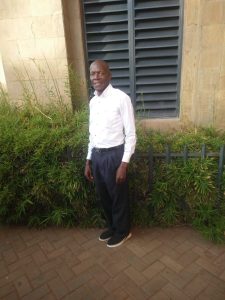 Why Men's Gathering?
"Due to the fact that in the civil world, men suffer more numerous mundane limitations to freedom that afflict humanity, including but not limited to  incarcerations, homicide, avoidable place of work hazardous conflicts, there's need to father the fatherless men spiritually and holistically mentor them into upright citizens who will eventually impart the same values into generations to come after us". Apostle Grace Lubega, with his face registering glee stressed.
Advertising

Lubega said, a father doesn't necessarily have to be a biological father, to guide any other man into a responsible man.
Pastor Kasirivu called on men above 50 years to gather young men and father them so that they are dissuaded from vices like homosexuality. He used the acronym of FAT, standing for faithful, available and teachable to implore the young men to embrace those values so as to make the volunteer father's work seamless.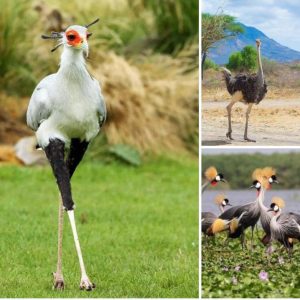 Pastor Mayinja encouraged men not to abdicate their natural endowment of leadership in the family as priests. " Never allow your wives to lead prayers at your home alter, take up your leadership and the children will emulate. Men are servant leaders because they are the bread winners". He stressed.
Addiction Problem
The problem of addiction especially among young men was addressed with advise to all those who think they are addicted to something that isn't good, to always focus on the gospel and try as much as possible to engross in it so that attention and time are diverted from addiction to some other activities like work exercise and keeping company of other people who are better than you and are not indulging in the activity of your addiction.
Roger Mugisha Unveiled.
After, grilling him for 5 years since September 14th 2017, when he got saved and joined Phaneroo congregation, 46 years Roger Mugisha, was unveiled to the congregants for the first time and allowed to come to the dais and preach to the congregation.
"Rogers Mugisha got saved and joined our ministry with hope that having been a seasoned media person with an eloquence of a demagogue, he would right away start ministering, I said no, you have to be mentored and fathered, thus I recommended him to go to a theological institution and get tutored into priesthood. Besides the natural calling to minister, one has to study so as to minister meaningfully." Apostle Grace Lubega added.
Roger Mugisha, a father of 10 children, wholeheartedly and unreservedly thanked Apostle Lubega for the fatherly mentorship he has taken him through for the past 5 years. Apostle Lubega guided Roger through to matrimonial marriage to a lady he had known since his youths days. Apostle Lubega wedded the two during the hard times of COVID-19.