Roofing Tiles Made Out Of Waste Plastic Products
Roofing Tiles Made Out Of Post-Consumer Waste Plastic and Packaging Materials Tel: +256 775 796 781
Ecoplastile a company that was incorporated in Uganda just recently in 2020, has brought about a revolution in the construction industry with production of unmatched roofing tiles on the Ugandan market. These tiles in the near foreseeable future will be exported to whoever will have realised their qualities ranging from durability, affordability and production availability.
Ecoplastile's proprietor Frank Kamugisha while talking to Uganda Today revealed the fact that having been exposed to how plastic products were being disposed in developed countries, determinedly sought for sponsors who would partner with his company of three young entrepreneur directors.  Directors, all below 30 years worked tooth and nail to convince partners who have enabled the company production to see the light of the day.
Led by Japan International Cooperation Agency ( JICA) and UNDP Uganda and other organizations like Uganda Research Institute, and Alliance to end plastic waste combined efforts to see Ecoplastile take off to the production stage.
Ecoplastile Job Creation
Advertising

With full production in place, Ecoplastile will offer over 200  direct and indirect jobs to the unemployed youth across the plastic value chain from plastic waste collection to manufacturing (factory workers) ,sales and marketing of the roofing tiles among others.  Ecoplastile will be removing over 1 million tones of plastic waste from the communities and save the environment over 7.5 million tones of carbon-dioxide emissions.
Using Ecoplastile's roofing tiles  saves a contructor about 50% timber required to finish up a roof thus an estimated 256 hectares of forest and plant land will be preserved in three years. The company also intends to plant over 6 million trees under their Umuntu forest project . The company is driven by  a vision and mission statements for a sustainable green Africa, free from poverty,unemployment and inadequate housing and a mission of developing a system of integrated waste recycling management to create superior building products whilst creating jobs.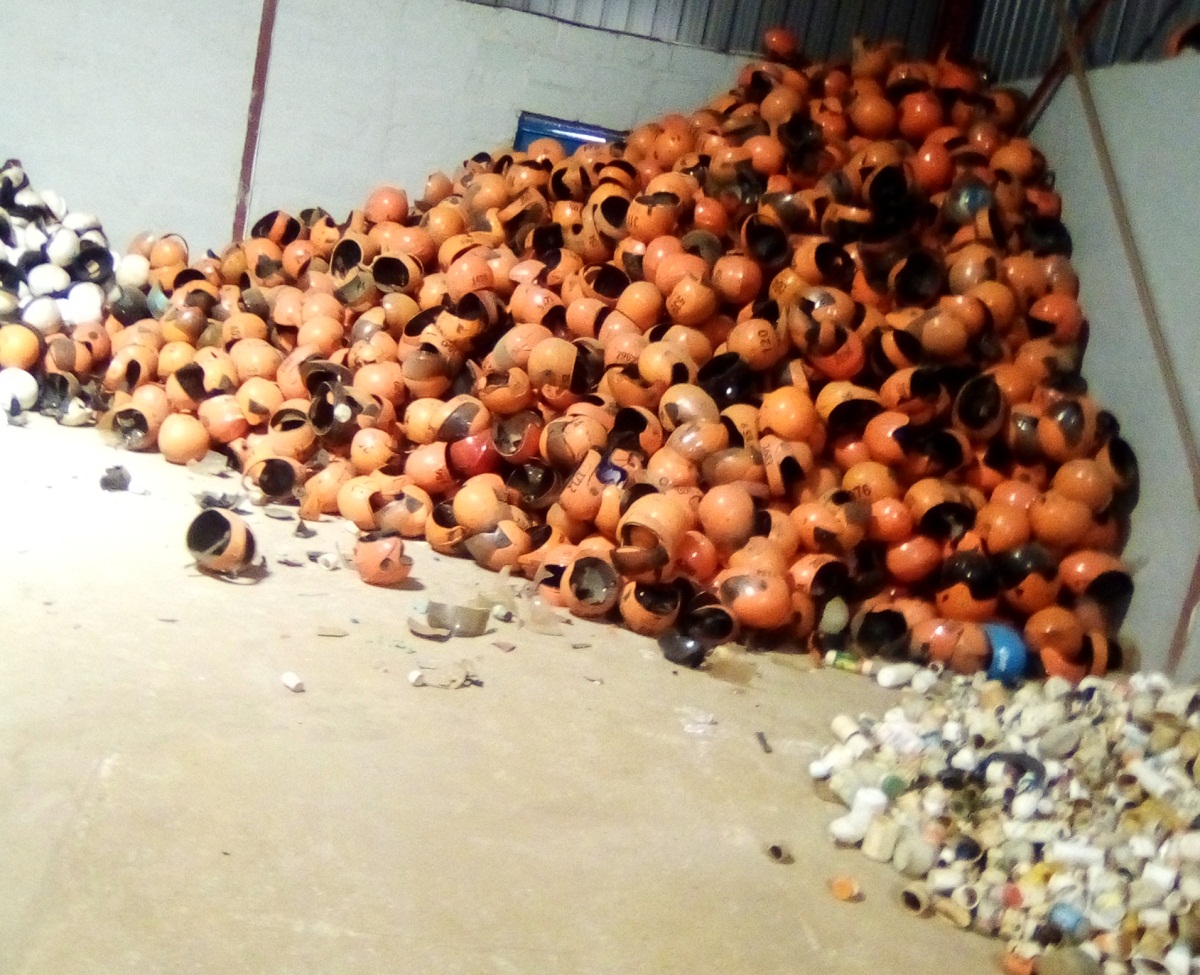 Through its program WasteInsure, the company is working directly with especially slum communities to collect waste plastics and deliver them to their agents in their localities in exchange for insurance points. When these points are amassed, the plastic waste collector is able to turn these points into mobile money, use it to pay school fees or cater for their medical bills through Ecoplastile's partner health centers and schools. Communities especially in Kampala are encouraged to reach out to  the company to explore how they can earn value from their waste and can call reach out to the number below
Tel: +256 775 796 781 
Website: www.ecoplastile.com
Email: info@ecoplastile.com