A Tale Of Isma Olaxes
He Lacked A Sense Of Belonging
Uganda Today: Mr. Richard Ssebaggala brings you his analytical thesis of Ibrahim Lubega Tusuubira aka Isma Olaxes who was assassinated Saturday 06, 2023.
Belonging!
That feeling that you know where you come from, who your parents, relatives and friends are, and knowing your place in the pecking order of those around you. That feeling that you don't have to prove anything to anyone. That feeling that you're comfortable in your own skin and don't need to prove anything to anyone.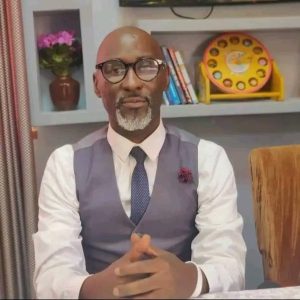 I watched Faridah Nakazibwe's replay of the interview she had with Lubega. Right off the bat, he took out a phone and said that he had been surprised when NTV had reached out to him on it since only Museveni had that number. He knew, of course, that this wasn't true, but he felt that saying it laid the foundation for his audience to establish how important he was.
Isma Olaxes during his youthful days, was a footballer
Advertising

Then he mentioned, almost in passing, that his own mother hadn't raised him. Child/mother dynamics are extremely critical and Lubega revealed the likely root cause of his lifelong attention seeking right there. The rest of the interview was about his search for … yes, you guessed it: belonging. He failed to find it in Sweden where he ignored all his friends' advice, tried returning to Uganda to work as a builder of things and still remained an unknown in his mind. Lubega talked about buildings he had constructed as though he had done it alone, and then was forced to backpedal to the likely truth when Faridah asked more probing questions.
When you do not know who you are, you either retreat into your shell, becoming an extreme, unreadable loner, or you act out who you want others to see you as and that usually is in the form of being highly boisterous and quick to speak and dominate social spaces. Because no one can hold all wisdom all the time, lack of belonging to someone as extroverted as Lubega inevitably means that you are going to be running on empty a lot of time because one can only have so much to say that is sensible and relevant.
Inevitably, therefore, Lubega's lack of belonging had him running on empty many years ago. But he craved attention and so he meandered into the trap that lack of belonging will almost always lead to if you don't check yourself: making things up, being needlessly disagreeable, reveling in notoriety … and then returning to one's choking loneliness when the world switches off.
Notoriety especially made Lubega a household name in the lead-up to Uganda's last elections which is when I heard about him for the first time. It became his oxygen, and he felt that this was finally the solution to his lifelong craving for importance. There was no boundary he wouldn't cross and nothing he wouldn't rant about if it kept him in the limelight. He was thus easy pickings for those who, it is now being reported, paid him to cast aspersions on their enemies.
Having not grown up with his mother likely created a sense of abandonment that made Lubaga feel that he owed allegiance to no one because one tends to feel that the lack of that bond makes one an outlier who can do as one pleases.
That he became and lived as an empty tin in his last years was thus as predictable as it made Lubega even more desperate for relevance. Those who ignored him will have infuriated him no end and, paradoxically, those who engaged in his cesspool wallowing will also have left him unfulfilled. This is because Lubega's sense of importance was when he had the last immature, vile, frothing, incorrigible word. Being ugly was power to him, and no one was going to be uglier than his tongue, damn it.
Ibrahim Lubega was thus not a happy man at all, and it comes through clearly in the interview with Faridah Nakazibwe. Unfortunately, he was not able to make any money from his notoriety either as the rented accommodation that he likely could barely afford without help from his handlers and the modest car he was driven in for someone with such desperation for relevance attest. With modest means, and the only prospects seemingly from those who saw his usefulness as a rabid attack dog, Lubega made a Faustian pact with the devil and became the evil his handlers wanted him to be.
Most people who lack belonging in their earlier years will outgrow the craving for attention and need to be in the limelight as they form meaningful friendships and relationships and engage in things, professional and personal, that fulfill them away from the limelight. When Lubega spoke to Faridah about his struggles with relationships with women, and the lack of biological children, it wasn't with a deep longing for either. He was narrating just another chapter in his quest for importance, the way he casually threw away, at the beginning of the interview, the untruth that only Museveni had his phone number.
It is doubtful that Lubega cared about not having biological children or being unmarried. This is because once he went down into the gutter and found that it accorded him the limelight he so craved, nothing else mattered more. He has thus likely died as he wished, and his allusions to his impending death give a hint of that. There was no longer any turning back from the awful personality he had turned himself into, and he didn't have any enduring anchor he could turn to to help him steer back into the acceptable spaces of rational, thoughtful, sensitive, sensible discussion because … still stuck in his childhood, he had never allowed himself to have that anchor.
And so, like Macbeth ("I am in blood / Stepped in so far that should I wade no more, / Returning were as tedious as go o'er") Ismail Lubega Tusubira made the conscious decision to keep going down the destructive path of actively trying to be hated by everyone since he had already dived in so deep. His death, and the nature of it, will likely not have come as a surprise to him.
"How can he read this much into a man he never met, and whose ranting he had lost track of more than 5 years ago?" I hear you asking yourself.
I was once a mirror image of Ismail Lubega. Decades ago.