Omanyala Beats All Odds Pegged Against Africans
Nancy Kacungira Decries Discrimination Of Africans By The West
Nancy Kacungira  a Ugandan journalist working with BBC,  the first BBC World News Komla Dumor award winner as a news anchor at Kenya's KTN feels so indignant about the way the western World treats Africans. She feels sorry about the way Kenya's Omanyala was treated denying him a visa until the last hour.
@kacungira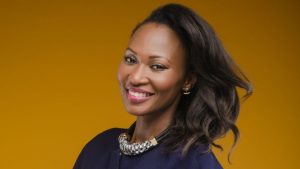 The drama some athletes have faced getting to the World Athletics Championships in the US highlights the visa problems faced by Africans especially. The crazy thing is, Africans donate millions to rich countries every year through high visa fees (which aren't even reciprocal)._
Advertising

Africa's fastest man, Ferdinand Omanyala, got his US visa *24 hrs before the race* of his life. A flight from Kenya to Oregon is 18+ hrs. He has 3hrs after landing to clear customs, get to the arena, pick accreditation, warm up, then compete with the other (well-rested) athletes._
Naturally, each country is free to choose its policies. But if parity & reciprocity are a basis for international travel rules, one may well wonder why African countries don't give what they get._
In 2015 nationals of 16 African countries spent almost £45 million on UK visa applications that year. £13m of that was for unsuccessful applications. It's a documented fact that Africans are twice as likely to be refused UK visas as other visitors._
US tourists visiting South Africa don't need a visa for example, while South Africans pay $160 or more per US visa. Apart from being expensive, the extent of personal and financial information demanded is intrusive, demeaning and often humiliating. [you have to show that you have money for travel and accommodation by providing bank statements and sources of income]_
 Africa's fastest man Ferdinand Omanyala said he is "positive" that he will compete at the World Athletics Championships in Eugene, Oregon, despite receiving his visa to travel to the United States less than 24 hours before the event.
Omanyala, who is on the entry list for the 100 metres, initially announced that he would not take part because of a delay in getting a visa.
"Onto the next flight to Oregon," Omanyala, who  traveled from Nairobi, said on Twitter. "Am positive that I will compete."