Nabbanja, The Head Fisher Runs To President Barely Two Months In Office
Nabbanja The Fisher, Barely Two Months, Runs To President For Safety.

Uganda's Prime Minister, Rt. Honourable Robinah Nabbanja Musafiri, is swimming in troubled waters barely two months in the office of government coordination.

Nabbanja who was a state minister of health in the previous cabinet of general Tibuhaburwa Museveni, replaced Dr. Ruhakana Rugunda as the country's chief minister. Her appointment, just like that of the current Vice President her exellency Jessica Alupo, was a big surprise prompting the appointing authority to explain that he "single handedly chose his cabinet of fishermen in the same way Jesus chose to work with fishermen".

With enthusiasm of a toddler taking its first step, Nabbanja who assumed office at the time the country had just been hit by a severe second wave of the world order changing COVID-19, dived into execution of heading and coordinating government activities to manage and stem the spread of the dreaded disease. This put the lady from Kakumiro into the limelight with her becoming the most talked about person. Government had just announced a 42 days economy lockdown without any relief food to citizens, she was tasked with a gigantic role of formulating a quick and workable plan of distributing food to the country's vulnerable.
Advertising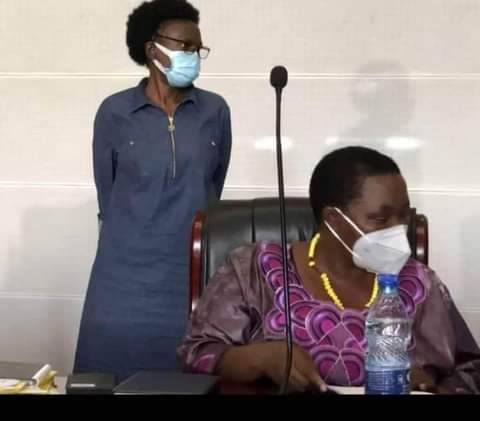 In a bid to differ from her predecessor who, through the use of the army and prisons officers, distributed tangible food, Nabbanja decided to make use of two telecommunication companies to distribute cash through their mobile money platforms. This strategy was given standing ovation bearing in mind that her predecessors abused food distribution by procuring rotten food something that irreparably dented their reputation!.

It's an open secret that Ugandan government is heavily infiltrated by "mafia" ready to take advantage of any situation to fulfill their selfish and opportunistic ambitions. The mafia jumped into the fray right from the start of ascertaining who these most vulnerable categories were, they reportedly included 170,000 fake recipients of cash relief which was later collected to their own benefit. This allegation is collaborated by non other than Tamale Mirundi. Tamale Mirundi is a former president Tibuhaburwa Museveni's press secretary who since his departure from the president's office is a vocal political analyst and a heavy to the point government critic.

Currently, the most vulnerable especially in Kampala, the country's capital city and the epicentre of the dreaded pandemic, haven't received the intended relief cash. Hunger and other lockdown effects have started causing deaths, fire outbreaks and strife among citizens.

Nabbanja and threats to her life.

The prime minister is not only faced with a daunting task of coordinating government business, but she, in no small measure, has to contend with a task of supervising a cabinet of 83 parked ministers and a host of permanent Secretaries who are heavily entrenched in poltics of patronage. This combined formidable force is all out to frustrate her good intentions to appropriate service delivery to citizens.

Kasese Relief Items Procurement As a Case in point.

Recently river Nyamwamba in the western part of the country burst it's banks and caused terrible havoc to residents rendering them homeless with lack of basic livelihood necessities. Government through the prime Minister's office concerned with disaster, was mandated to procure relief items.
Nabbanja was thrown into disbelief when she learnt at the ceremony of items distribution launch that the beans, mosquito nets and blankets were of substandard quality! She publicly displayed the two items and ordered those who procured them to return them to Kampala.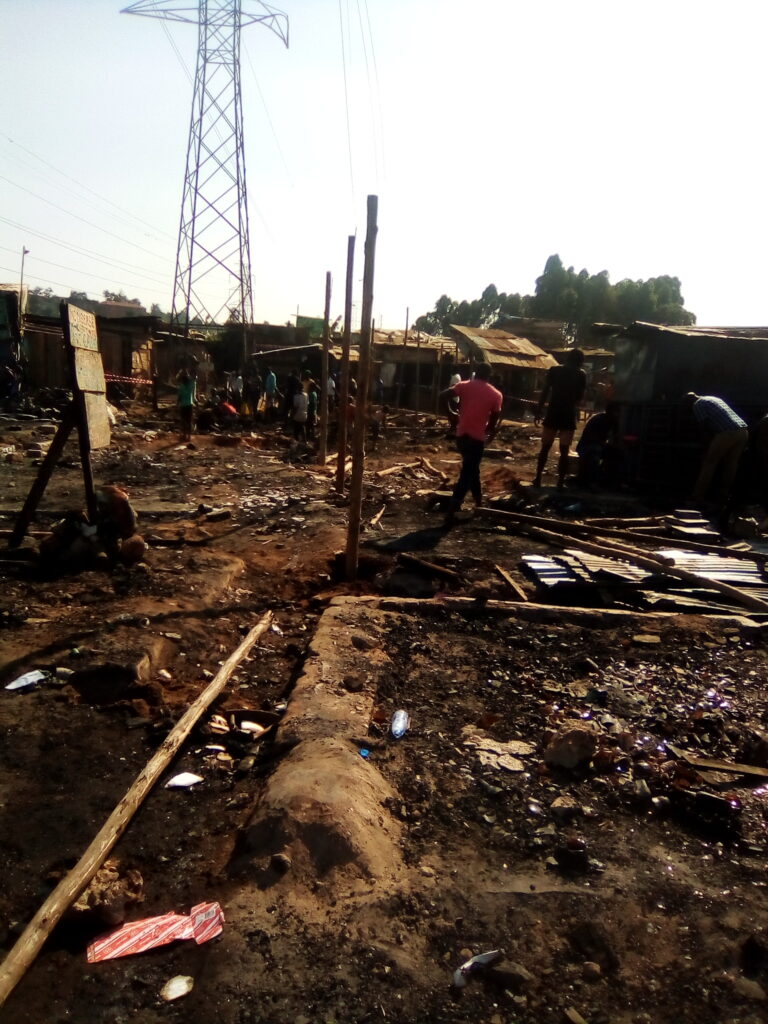 It's therefore not surprising that the prime minister is now placed between a rock and a hard place. She has now confirmed that she has started receiving life threatening warnings.
"Can you imagine some one driving from Kampala to Kakumiro to meet my brother who happens to be his old boy just to pass on a warning to me". Nabbanja wondered. She has reported the threats to police and notified the president accordingly.