Makerere University's Sabastian Ssettuba's Mysterious Death
Doreen Nyanjura Asks Police Hard Questions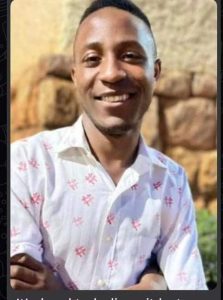 Uganda Today: Makerere University's Kampala City Lord Councillor and Deputy Lord Mayor Doreen Nyanjura is up in arms with Uganda Police following the death of her constituent Sabastian Ssettuba.
Nyanjura, in her social media missive faults Uganda Police for what she terms as negligence of duty. Below is her full expression.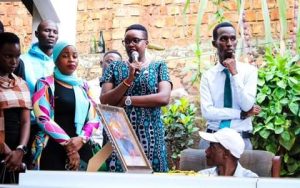 He woke up in high spirits on Thursday last week, asked his mother for a dressing mirror and a comb. He told his mother he wanted to look his best and then left for Makerere University campus. That was the last day he was seen by his family and friends until a week later when his lifeless body was discovered by his family in a mortuary! Even on that day of his last appearance to friends and family, he was the usual jolly Batio, who whenever he met his friends greeted them with a song. In the same vein, he was a mainstay on Makerere's political and social scene where he composed songs for many politicians in the Makerere University Community. Sebastian Ssetuba a.k.a Rasta Batio went to be with the Lord under very unclear circumstances.
Upon inquiry from Mulago Hospital, the father was told that Batio was dumped at the Hospital by a Police Patrol that picked him from an undisclosed clinic in Nalukolongo. The family made further inquiries at Nateete Police Station where his father was told they were not aware of any accidents that happened within their area of jurisdiction, after hours of being tossed up and down, from one office to another. He was advised to just accept that his son was involved in a hit and run accident so that he gets Police clearance to get his son's body from the mortuary.
Advertising

A promising young life ended just like that and Uganda Police continues going about such cases casually! In the old way of doing things, I would just write here lamenting about the casual approach of the @PoliceUG in this matter, but the time has come for someone to bell the cat and ask the hard questions in a bid to make Police more accountable to the public and take their work more seriously.
Therefore, In the coming days, in my capacity as an active citizen, people's elected representative of Makerere University and the Deputy Lord Mayor of Kampala, I will officially write to Okoth Ochola, the Inspector General of Police and ask for answers to the following questions;
1. Why did the officers manning the @PoliceUG Patrol vehicle that dropped Batio at Mulago Hospital not disclose the name of the clinic where they picked him? Can't we get the details of the patrol vehicle from the CCTV footage and work backwards to ascertain the officers and have them cross-examined?
2. How did the Police Officers in Nateete come to the conclusion that he was involved in a hit and run accident? Would they be kind enough to share with the family and the general public the report of their investigations?
3. Is there no coordination and collaboration within the @PoliceUG divisions/districts to enable sharing of information that makes investigations of such cases seamless? How can the Police officer hide behind the absence of any reports of an accident within their area of jurisdiction?
Rasta Batio was laid to rest today in Masaka. Rest in Power Rasta. I will always hold on to the memories of my campaign song you composed and sang for me. JAH BLESS! May the Lord continue to strengthen your family at this difficult time.