Besigye Decries Excessive Sectarianism In Museveni Government
In Kanyarweru In Kiruhuura District, A Secondary School Offers Offers Free Education To Selected Children Of Museveni Relatives And Friends
Dr Kizza Besigye in a stunning revelation with one of the online television interview, said that the levels of sectarianism under Museveni regime are unprecedented.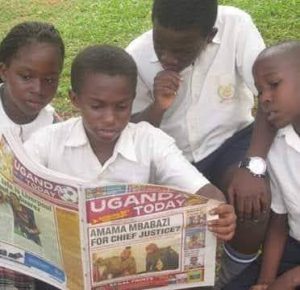 Dr. Besigye who fell out with his erstwhile commander in chief and 5 year bush war boss whom he served as a doctor and later, after usurping power served under him in various government positions until 2000 when he irreversibly decided to challenge him for presidency, asserts that Museveni and his wife who doubles as a minister of education, have ruined Uganda's education system.
Besigye castigated the UPE and USE the two programmes that Museveni put in place to offer free education to citizens where government only contributes 10,000/=per child yet millions are spent on selected children under state house scholarships which Museveni himself controls.
Watch Video Below .
In a hair raising revelation, Besigye says that there's a secondary school in Kanyarweru in Kiruhuura District, which serves as president's personal home district, that offers free education to children of Museveni and his wife's choice.!
Advertising

Besigye claims that sectarianism is not only exhibited in the education sector, but it is well spread in all other government sectors.
The Special Command Forces (SFC) an elite out fit which is constitutionally illegal, boasts of commanders from one country region (western) where Museveni hails. Besigye claims that Museveni did this in order to use the army to clamp down on any opposition to his long stay in power.