Muwada Nkunyingi who traveled to Turkey immediately after the news of Lumbuye's arrest in Turkey emerged, fruitlessly traversed all police stations in Turkey looking for Lumbuye. He issued a statement indicating that he had made all efforts to trace Lumbuye to no avail.
Uganda's state minister for foreign affairs was put to task to reveal where Lumbuye was because he had earlier stated that Lumbuye was due to board a plane en-route to Uganda for deportation, journalists thronged Entebbe Airport to captture events of Lumbuy'e arrival but he never showed up.
State Minister Okello Oryem distanced himself by denying confirmation of Lumbuye's travel itinerary. Since then speculation has been flying high until today when Muwada Nkunyingi revealed his meeting out come with the Turkish Kampala Ambassador. This website is privileged to reproduce it here below.
"LUMBUYE is in Turkey, Not in PRISON but at an Immigration Centre. Turkish Ambassador to Uganda  Briefed me this Afternoon of 31/08/2021
Advertising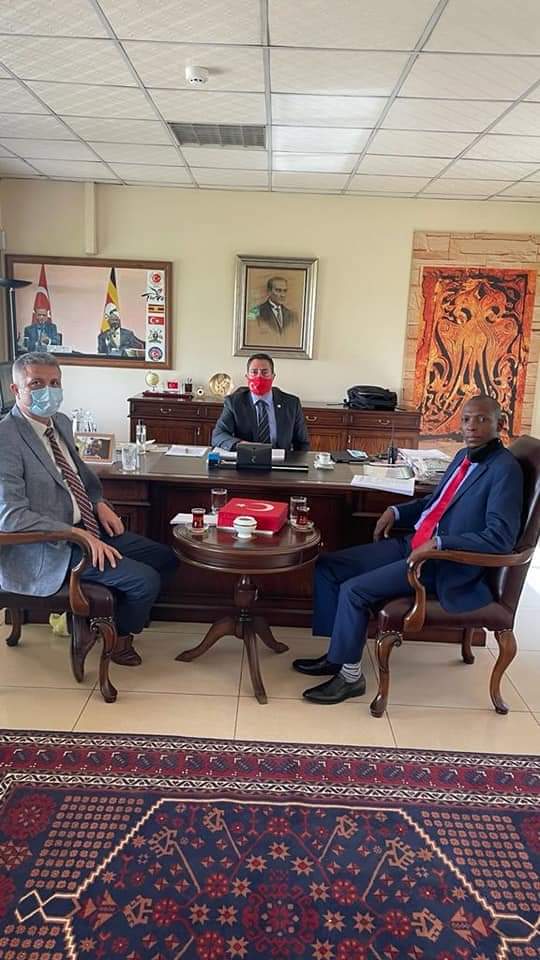 After Uganda  Foreign Affairs Ministers response in writing to my inquiry on LUMBUYE whereabouts contained in their response to Parliamentary Foreign Affairs Committee in which they maintained that LUMBUYE is still in Turkey,
I sought meeting and engaged in discussion on LUMBUYE this afternoon with the Turkish Ambassador to Uganda ,KEREM ALP who was accompanied by the Embassy Military/ Security Attache at the Embassy ,in Kololo Kampala.
The Turkish Ambassador Briefed me that LUMBUYE is safe, alive and not in Prison because there was and there is no Court Order or any formal running charges against him.
The Ambasador informed me that LUMBUYE  has been offered protection  by Turkish Immigration Agency at an Immigration Centre because his Immigration status had expired with no running Turkish Visa".