Kisoro Bowl Like Land Escarpment Is A Must Visitor's Destination While In Uganda
Kisoro's Grotesque Scenery Is A Must Watch. Visit Uganda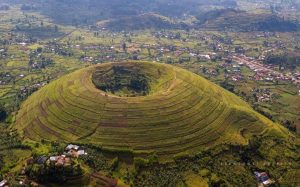 Uganda Today: This is called a caldera, a landform created as a result of volcanic activity This particular one is found in Kisoro District in South Western Uganda as an offshoot of the process that created the Virunga Mountains.
Geography tells us that such  features are formed when an eruption takes place, and then subsides before reaching the top, creating a circular bowl-shaped depression in the earth's crust. When this depression is filled with water, it forms a crater lake.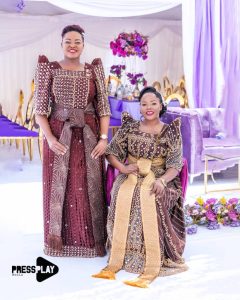 This place, Sagitwe, in Kisoro leaves a Grotesque scenery for every one to marvel at nature's  endowment.
The Kisoro tourim trip can offer two-fold practical lessons: to understand the formation of landforms as result of vulucanicity and volcanicity and the role of Mountain Gorillas in promoting tourism in Uganda. You will definitely end up learning more: for instance, as you climb Mt Muhabura, you practically see how vegetation changes as you ascend higher. From the grasslands at the base, to bamboo in the middle and heath and ferns at the top.
Advertising