Kasese: ADF Suspected Attack Claims 25 Students Lives
Night Attack Took All By Surprise
At least 25 students from Lhubirira Secondary School have tragically lost their lives in a suspected attack by Allied Democratic Forces (ADF) fighters in Kasese, western Uganda. The militants targeted the school, located in Nyabugando near the Uganda-DRC border, on Friday night.
Local officials in Kasese confirmed that the charred bodies of the students were discovered within the school compound. The attackers struck while the Lhubirira Secondary School students were asleep in their dormitory. In response to this devastating incident, the police and military swiftly deployed counter terrorism and specialized combat forces to the school.
Additionally, it has been reported that the injured students were rushed to Bwera General Hospital for medical treatment. The authorities have taken immediate steps to address the situation and ensure the injured receive appropriate care.
The suspected ADF rebels also set fire to the school van and looted food supplies, including posho and beans, from the school's store. It is believed that an unknown number of students were abducted by the militants before they retreated back into the Democratic Republic of Congo.
Advertising

Out of approximately 50 students at Lhubirira Secondary School, only a few survivors have been found so far, indicating that a significant number of students may have been taken captive by the militants.
This distressing incident marks the second time within a year that militants have launched attacks on Ugandan territory from the DRC. The Ugandan army had previously successfully neutralized 11 ADF fighters who had crossed into Uganda in December 2022.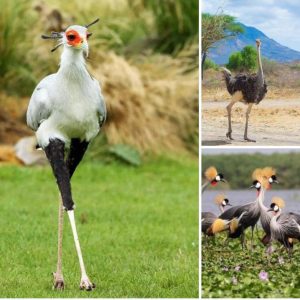 In November 2021, the Ugandan army, in collaboration with the Congolese army, launched a joint offensive against ADF rebels in the eastern region of the DRC. The Ugandan government accuses the ADF, an organization linked to the Islamic State, of committing atrocities in the DRC and carrying out targeted assassinations of high-profile individuals in Uganda. The ADF has also been held responsible for carrying out bombing attacks in different parts of Uganda, which have been deemed acts of terrorism.
While President Museveni recently stated that the ADF had been weakened by relentless attacks from the UPDF, pushing them away from the porous Uganda-DRC border, it is evident that the fighters remain highly active near the Ugandan border. The motive behind the ADF's incursion on Friday night is yet to be determined, as it remains unclear whether they aimed to demonstrate their continued presence or carry out retaliatory attacks on civilians.
Uganda Today Edition, is an analytical print and online newspaper, published by CMK MEDIA SOLUTIONS.
CMK MEDIA SOLUTIONS, The Publishers of Uganda Today and Uganda Leero

P.O.BOX 24302 Kampala
Phone
+256 414 500 640
+256 708 500 640
+256 772 500 640
+256 713 500 640
+256 702 239 337 WhatsApp
Email: ugandatodayedition@gmail.com
Website: https://www.ugandatoday.co.ug