Karamoja Iron Sheet Prosecution Is A Smoke Screen
Attempts To Bring Dr. Musenero To Book, Museveni Jumped Into The Fray Describing Her As Decorated Government Official
Uganda Today: The president's move to allow selective prosecution of some of his ministers involved in misappropriation of Karamoja iron sheets, is more of a smoke screen than a genuine stand to fight the entrenched corruption that has eaten away the East African country to its bone marrow.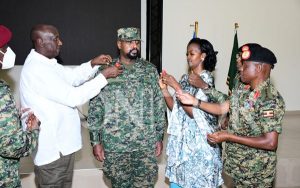 *Gen Museveni is using the iron sheets saga to whitewash the rot in his government!*
Following the arrest of three ministers Kitutu, Lugolobi and Nandutu over the ironsheets scandal, the DPP has indicated that she has over 40 files regarding the scandal.
Whereas this is a good step in the fight against corruption, the excitement that come with it among the population shouldn't divert us from substance of the matter to focus on the form!
Our quest for a corruption free country, transparency and accountability should go beyond the political gimmicks & games that the President is playing. Our aspiration as a country goes beyond sacrificing of a few political leaders who were misled by the Office Prime Minister, but rather to have a country that is totally free of corruption!
Advertising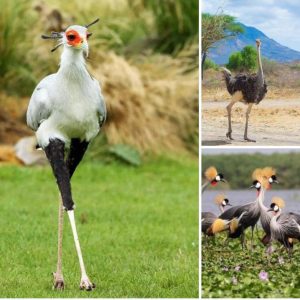 Looking at the efforts that the Directorate of Public Prosecution has put into this ironsheets issue, one may think the DPP office has just been created to deal with the ironsheet scandal. Looking at the way police is arresting and detaining Ministers and denying them bond one may think the Police Force has just been created!
A case in point, according to Police Annual Crime Report 2022, a total of 13,207 economic and corruption cases were handled by police, of these only 61 cases were abuse of office, 128 were for embeselment while 55 were for causing financial loss. On average only 2 percent secured convictions! With such figures one may think that police does not have a constitutional duty to fight corruption!
The fact that the Police & DPP have become active in dealing with the ironsheet issue after the President directed them to act speaks volumes on how our institutions have been muzzled that they have to wait for a Presidential directive for them to perform their constituonal mandate. It also shows how political will by the President plays a critical role in dealing with corruption.
Needless to say, it appears that the President is using this scandal to whitewash the plunder of resources that has happened under his watch for decades and is using some of his ministers and political leaders as a sacrificial lamb to gain political capital out of it!
The Ironsheets bought were worth 5bn, and it has made Ministers sleep in jail. Many of the officials like the Speaker of Parliament, Vice President and other Ministers did not even solicit for the ironsheets, they were allocated to them by the OPM. Why should President Museveni be so tough on 5bn but is silent on the many trillions that have been squandered in other areas?
Why can't the President also ask Police and DPP to investigate his decorated scientist Dr Musenero who took 30bn to put up a factory for COVID 19 vaccine and it's no where? Why can't he direct Police to investigate Pinneti who took close to 400bn to build a specialized hospital in Lubowa and two years later there is nothing on ground? Why can't he tell the Police to investigate Atiak sugar which continues to receive billions often without Parliament approval and the factory has turned to be a white elephant? Why can't he order for the prosecution of his Minister Namuganza who gave away public land at Nakawa Naguru estate? Why can't he direct Police to investigate people who are eating NSSF money? Why can't he direct Police to investigate people who are mismanaging our airport?
If the President has the will to fight corruption, why didn't he order for the prosecution of those who supplied rotten beans to Ugandans during COVID-19? Why didn't he order for the prosecution of those who squandered money meant for Karamoja goats? What about those who squandered Emyoga funds? What about the 10 billon that was allocated to Uganda Land Commission only to compensate ghost claimants? Why can't he punish those who squandered billions of money during the lockdown?
What's the logic of Prosecuting a political leader who was given mere 300 or 500 ironsheets and donated them to government school, but also later returned them to government and you can't prosecute Pinneti who took close to 400 bn and has never done anything tangible?
Why arrest and embarrass a minister for diverting a few ironsheets "from government to government" when you are silent on those who are stealing billions in NSSF?
Is the President sacrificing some Ministers? Are some Ministers more equal than others? Is Dr Musenero, Persis Namuganza or Beti Amongi above the law as compared to the other political leaders lined up for prosecution? Are some Ministers more equal than others?
Whereas Lugolobi, Kitutu or Nandutu have direct criminal liability, the other political leaders mentioned in the scandal are more less innocent.
The same standard of measurement should be used to judge Ministers and other political leaders, selective application of the law is not dispensing justice!
The author is a political analyst