Generals Henry Tumukunde And Tibuhaburwa Museveni May Bury Their Hatchet For Ever
Generals Tibuhaburwa Museveni and Henry Tumukunde may bury their rivalry for ever.
The two generals who have known each other since their time of going to the bush in the 80's have had intermittent frosty relationship that at one time culminated into witnessing general Tumukunde getting home incarceration for solid 8 years.!
However this off and on working relationship between the two generals where the former has had an upper hand may be a thing of the past if what is in the offing between their two children is concretised by marriage.
Amanya Tumukunde and Angela Kakyishozi intend to say marriage vows
Advertising

Impeccable information reaching our desk, has it that Tumukunde's son intends to marry Dr. Angela Kakyishozi Museveni a daughter of President Museveni and Ms Enid Kukunka.
Speaking through a close family confidant, the family of Gen. Tumukunde "says it is true, their son Amanya Tumukunde and his fiance have known each other since childhood and therefore, their relationship is long known by both families".
"There is nothing new about our son (Amanya) dating Angela because they have known each other for ages. The only thing is that may be it is now becoming a public matter but there is nothing to hide" the family source confirmed the matter.
General Tumukunde and President Museveni have known each other since the bush war struggles including serving in government together. Despite their recent political differences when General Tumukunde contested against Museveni, the two may not disagree on the nuptial relationship of their children.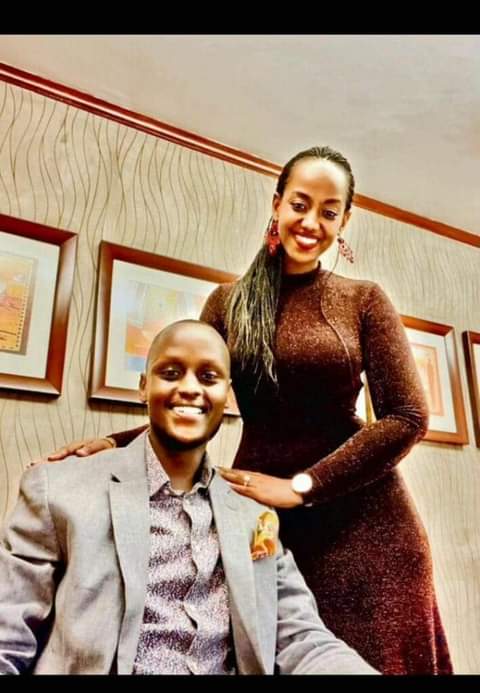 However, the impending marriage of their children, is likely not only to improve their political relations but may probably go a long way in permanently mending their walls as long as they still lead this earthly life. Marriage is a bond that not only brings hitherto unknown families together, but in no small measure cements cordial relationships to those families that may have known each other, as is the case between the two generals.
Uganda Today wishes the young couple a blissful life of marriage.