Spera Atuhairwe Takes Over Brac International Country Directorship
Igniting Hope In Uganda
Ahead of Golden Jubilee celebrations in Uganda since inception in 2006, Brac International announces a new country director.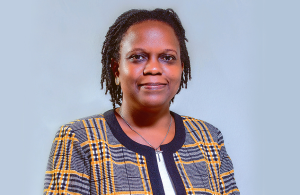 Spera Atuhairwe took over office effective December 12, 2022.
Atuhairwe's career in the development sector spans over 20 years with demonstrated experience and expertise in strategic planning, institutional development and partnership building. She has vast experience in fundraising, financial management, gender and social inclusion, people management, organisational and programme assessments, project management and implementation of MEAL systems and processes.
Prior to joining Brac, Atuhairwe served as Country Director for Life Water International, where in partnership with local governments, she led the country team to improve health and safe water access to rural communities' health care facilities and schools to transform lives of vulnerable children and families.Atuhairwe has successfully led change management processes, played a pivotal role in the development of the organisation's strategy, managed donors and strategic partnerships and strengthened internal policies, systems and processes. Previously Atuhairwe had led a team at Life Water International, in the capacity of Director Programmes where she spearheaded all aspects of programme implementation and expansion to achieve a vision Health Village (VHV) in alignment with the country strategy.
Spera has worked with Uganda Ministry of Water and Environment and her service to remarkable achievements such as the establishment of the Water Resources Institute- WRI in 2018. Spera boast of a profound work experience from conducting consultancies with leading international development organisations with programmes in Uganda, United nations Programmes, Strategic Initiatives for Women in the Horn of Africa (SIHA) as well as WaterAid Uganda and Concern Worldwide.
Advertising

Spera Atuhairwe holds a Master's in Development Studies from Uganda martyrs University, a Bachelor's degree in Social Work and Social Administration from Makerere University and has acquired Post Graduate Diplomas in Monitoring and Evaluation as well as in Human Resource Management from Uganda Management Institute- UMI. Spera is a Rotarian.
Spera's duty station will be in Uganda, at Brac Uganda's Country Office located at Plot 880. Heritage Road Nsambya, Kampala.
We are not just dreaming of a better Uganda. We are building it.
IGNITING HOPE IN UGANDA SINCE 2006
For more information, please visit:
https://bracinternational.org/uganda/