Entebbe International Airport In The Face Of Torrential Rains
The Ancient Buganda Kingdom Set Up Its Administrative Structures (Entebenkeza) on The Shores Of Lake Victoria. Entebenkeza Was Shortened To Entebe
Uganda Today: Contrary to the much touted theory explanation of "Entebe za  Mugula", (seats/chairs of Mugula), the clan head of Mmamba Kakoboza whose ancestral land is at Entebbe, that the word Entebbe was a short form of Entebe za Mugula, Entebbe International Airport derives its name from the ancient Buganda norms and rituals that were performed on the shores of lake Victoria which is traditionally called Nalubaale.
The Baganda believed that the spirits (Lubaale) resided in that lake thus naming it Nalubaale. They believed that these spirits anchored Buganda giving it all powers to separate from Bunyoro Kitara which formerly extended its jurisdiction in most parts of the East African lake Victoria region.
According to an elder from the Ngonge (Otter) clan Mr. Katwere Musajjakawa, Entebbe area in general, is a shortened form of the word "Entebenkeza"- which means that which sets the administrative structures deriving the powers from the spirits.This explains why the modern Buganda administrative structures were set up at Entebbe. When the colonial administrators set foot in Buganda, they failed to pronounce the full word Entebenkeza, they instead shortened it to "Entebbe".
Presently even the State House is at Entebbe and the international Airport is at the same place.
Advertising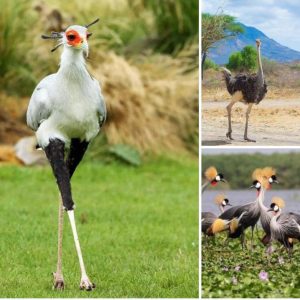 Entebbe is the principal international airport in Uganda. Here is some information about the airport:
Location: Entebbe International Airport is located in Entebbe, a town on the shores of Lake Victoria, approximately 40 kilometers (25 miles) south of Uganda's capital city, Kampala.
History: The airport has a rich history and played a significant role during the colonial period. It was a military airbase during World War II and later served as the main airport for Uganda. Over the years, it has undergone expansions and upgrades to meet the growing demands of air travel in the region.
Facilities: The airport has modern facilities, including check-in counters, immigration and customs services, lounges, duty-free shops, and other amenities for travelers. It serves as a hub for various airlines and offers both domestic and international flights.
Airlines and Destinations: Entebbe International Airport is a hub for several airlines, and it facilitates flights to various destinations across Africa, Europe, the Middle East, and other parts of the world. Airlines such as Uganda Airlines, Ethiopian Airlines, Kenya Airways, and others operate from this airport.
Cargo Operations: In addition to passenger flights, the airport has facilities for cargo operations. It plays a crucial role in facilitating the import and export of goods to and from Uganda.
Security: Like all international airports, Entebbe International Airport places a high emphasis on security. Stringent security measures are in place to ensure the safety of passengers and airport personnel.
Expansion and Upgrades: The airport has undergone expansion and modernization projects in recent years to enhance its capacity and efficiency. Upgrades may include improvements to terminal buildings, runway facilities, and other infrastructure.
Let's hope that torrential rains that are pounding Uganda currently, won't leave the airport in a very deplorable state as that of Jomo Kenyatta International Airport seen in this video below.