Day four: I am not alone
Continuation of Annah's Tel Aviv Experiences
Uganda Today: Day four: I am not alone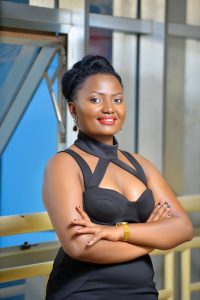 I did not want to bring Mathematics into this because my mind still has fresh memories of the lashes I got, each time I got a score in Maths that was slightly above my age, depending on the class I was in during secondary school. I made peace with the fact that Maths and I couldn't get along. I longed for the time when I could get out of that abusive relationship. I worked extra hard to have a fulfilling divorce from the subject. How did I do that? By scoring a credit at the end of my senior four when I sat for the Uganda Certificate of Education (U.C.E) examinations.
You see, I did not hate the subject per se but there was no chemistry between us. Chemistry, as a subject, was also another abusive lover but let me reserve that story for another day. So, what happened to Maths? Haha, let me give you free advice. Never give advice to a girl who is in love even if they solicit your say. Just give them a listening ear because awali abagalana, tosayo kikyo. This means that when you are talking to strained and estranged lovers, keep your opinion(s) to yourself. When they iron out their differences and get reunited, you will look and feel silly especially if in your honest opinion, you told them to take a break. The relationship between Maths and I was inevitably going to stick because of the subject combination that I chose for my Advanced Level Studies. I chose HEL/SM i.e. History, Economics, Literature, and Sub Maths. I consoled myself by saying that at least, it was a sub and not pure Maths. Dearest reader, the rest is history.
I am counting the days. Yesterday was day four. It was a Thursday. My countdown is based on the first day when I got the message of caution alerting me to get ready to take cover in case the threats of escalation materialized. That message was sent on Tuesday. I have already told you about how that message got me to rekindle my relationship with my gadgets. My phone now smiles from ear to ear like a new bride because, since Tuesday, I have held her longer than I have owned her. I spent most part of Wednesday writing my fears away.
Advertising

The things one can write when one is under no obligation to do so!! I wrote three stories in one day. I hoped to dose off while writing but my eyes and mind were too alert to cooperate with my tired body. I did not blink, not for once. I spent the entire Wednesday night awake. Was I scared of sleeping? I think so but I also think that I wanted to stay updated on what was happening in my environment. The journalist in me couldn't sleep. In primary school, my nickname was, Annah the journalist. But that too, is a story for another day.
The day broke. Thursday found me awake. Terrible back pain, itchy eyes, dry throat. I drank water and lay on my bed. I began to contemplate whether I should cook or study or take a walk but I did none of these. I was saved from this restlessness by a mate who invited me over to her place. I could use a change of environment, so, I agreed without hesitation. I took a quick shower and went to the nearest bus station. I took a bus to my mate's house. I was there in less than twelve minutes. We ate and chatted the whole afternoon and evening away. I carried my laptop hoping to continue writing. But I did not have to strain my eyes anymore. I just needed company. I returned to my place at around 8:00 pm. The change in environment was worth it. I shared links to the stories that I had written to different WhatsApp groups. Generally, I was calmer and more relaxed. I took a shower and wore my pajamas. I put my running shoes near my bed. I also wore thick stockings. But sleep was no where to be seen.
I tried as much as possible to stay committed to reading and responding to messages in my DMs. I did not want to check any news platforms. I was better off that way. Then, someone from one of the groups where I had sent my stories texted me. She said that she could relate with what I was writing. She told me her experience when the tensions were bloody intense in 2021. It was terrifying. But it was relieving too. I realized that I was not alone. I was not the only one feeling restless. Many others applauded me for putting in writing, what they were experiencing. Some shared their tips on how they cope with the uncertainty.
Do you want to know why I was better off staying uninformed? It is because when I heard what had transpired during the day, the small ounce of sleep that I had gotten vanished instantly. As this colleague shared her ordeal, she also told me that the Israeli Defense Force (IDF) killed some of the senior officers from Gaza during the day. "No matter what, Gaza has to do something in retaliation," she said. She added, "It is an unpleasant fact."
When I checked my Twitter feeds, IDF was trending. The first tweet I saw was posted by Israeli Air Force from the twitter handle @IAFsite. The tweet read thus," The IDF and ISA targeted the Deputy Commander of the rocket force of the Islamic Jihad terrorist organization in the Gaza strip; who had a significant part in the rocket launches toward Israel."  I read a few more tweets and then got back to WhatsApp. I chatted mostly with this new chat buddy. Her stories kept me smilingly glued to my phone. She went offline without notice. My eyes were hurting from lack of sleep. I put the phone down and said, come what may, I must sleep tonight. That was around 1:00 am. Four hours later, I managed to sleep. But it was a short nap. I slept at 5:00am and by 7:00am, I was up. I drank water and sat to write this story when it is still fresh in my mind. I am going back to bed, I hope to catch some sleep. The day has broken. It is a Friday. Let's wait and see how it goes. I will keep you posted.
Annah Ashaba
The writer is a human rights activist.