What A Magical Transformation Of A Country!
Annah Ashaba's Utopia Uganda
Uganda magically transformed in March 2023
Let me tell you an inspiring story,
A story about a beautiful land locked country,  a country in the Eastern part of Africa, a country called The Pearl of Africa, to be precise.
In March 2023, the legislators of the Pearl saw it fit to pass an Anti Homosexuality Bill. The unanimous decision was supported by over 70% of the legislators. There are stringent penalties for sexual minorities and their sympathizers.
BUT that's not the magic I am taking about;
Listen, listen and get inspired by what I am going to tell you about this country
When the bill was passed, all the Ministers whose names appeared in the Karamoja iron sheets' scandal resigned from their positions. They did this to promote morality and accountability and as an apology to the designated beneficiaries. In fact, they didn't only resign, they doubled the number of iron sheets that they had gotten and went to distribute them to the people of Karamoja.
Advertising

Additionally, all political prisoners were released and all the men and women in uniform who tortured any political prisoner were fired, arrested and charged for their brutal actions. I am telling you, the Anti-Homosexuality Bill became the moral yardstick to hold every one accountable and this was inspiring to witness.
Did I tell you that when the bill was passed, teenage pregnancies were no more? You see, proponents of the bill argued that "homosexuals" force minors into sex and that may have explained the spiralling number of teenage pregnancies during the Covid-19 lockdown. See, after introducing and passing the bill, teenage pregnancies were no more.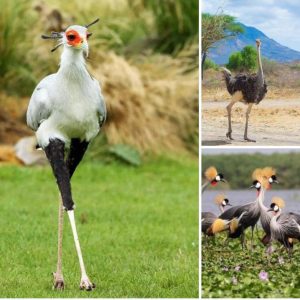 Uhhhmm, did I talk about the economic transformation that happened as soon as the bill was passed? It seems you don't know! The curse of homosexuality had stunted the country's economic growth but when the bill was passed, the economy went swwwwiiiiii! It was magical indeed. From struggling to attain middle income status, Uganda became the third largest economy in Africa.
I had almost forgotten about the health sector. You see," homosexuals" had contributed to the stagnation in the delivery of health services. As soon as the Anti-Homosexuality Bill was passed, the Ministry of Health published the full accountability of the Covid-19 funding it got from local contributors, government and external agencies. And that's not all. Every region got a fully stocked and fully functional cancer institute. Ambulances were fuelled and availed to every health centre. Hospitals were fully stocked with medicines and medics never went on strike to demand higher pay because they got a pay rise.
Oh my! I had forgotten about the teachers! Do you know how teaching became a respectable profession just after the passing of the bill? Heeee! I saw it with my two naked eyes! Both teachers of Arts and those of Sciences got an equal pay and it was agreed that they both have a role to play, hence they were accorded the respect they all deserve. Wow, it had never occurred to anyone that Uganda would reach this stage.
Hooo, youth unemployment also reduced. You see, most of the unemployed youths were either homos or sympathizers of these evil people. When the bill was passed, all the unemployed youths gained meaningful employment. Having connections and speaking a certain language mattered no more.
You remember the potholes I used to complain about? Yes, those ones that would shift one's uterus when they sat in an old taxi? Well, because of the passing of the Anti-Homosexuality Bill, the government's hands were no longer tied by the curses brought by ungodly people called homosexuals. All roads were worked on. The potholes were fixed. Local contractors did a surprising tremendous job than those expensive foreign contractors.
And the biggest of all the admirable swift changes that happened after the passing of the Anti-Homosexuality Bill, the president of the Republic of Uganda allowed to step down. He said that this was the moral thing to do. Having defeated homosexuality, he declared his 37-year mission in Uganda's highest office accomplished. In fact, he went to look for the short girl who had proposed to be his side chic so that they could map out a befitting retirement plan for him. He called the security officials who had summoned and questioned his side chic in waiting. He warned them against following critical writers. He invited all the writers who had suffered torture and censorship and apologized to them. In fact, he asked them to write for him a befitting resignation letter. He left words of wisdom to the incoming president. He said and I quote, "Writers are just messengers. Never torture a writer. Take the message and spare the messenger."
As I am writing this, Uganda has a new president who was elected by the masses after the resignation of the longest serving president. I know what you are thinking. Well, the new president isn't Museveni's son. The former general retired and took his family home including his chubby son who was aspiring to become president. They are busy tending to their long-horned cattle.
Where was I? Please remind me. Oh yes, I remember. I was telling you about the magical transformation that happened in Uganda when the Anti-Homosexuality Bill was passed in March 2023. We are free from the curses from those ungodly individuals. Their "unnatural" acts had caused social economic and political stagnation in the country. We are free now.
Annah Ashaba
ashabannah@gmail.com
The writer is a human rights activist.