Are Ugandans Finally Getting Genuinely And Politically Liberated By President Tibuhaburwa Museveni?
Walls Have Ears: From Corridors President Tibuhaburwa Has Given Green Light To The Opposition (read Kyagulanyi) To Continue With His Mobilisation Activities Uninterrupted Because Come 2026, Ugandans Won't Vote A president Under Universal Suffrage System.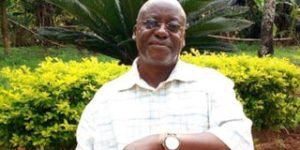 Uganda Today

: Are Ugandans Finally Getting Genuinely And Politically Liberated By President Tibuhaburwa Museveni?

By Oweyegha-Afunaduula
4th September 2023

I have heard that the President of the National Unity Platform (NUP), Kyagulanyi Ssentamu, is continuing with his countrywide exercise of opening party offices. He is doing so amidst bomb scares in Kampala.

Ironically  the Presidents of the Democratic Party (DP) and Uganda Peoples Congress (UPC) continue to enjoy their marriage of convenience with the ruling Party, National Resistance Movement (NRM) without fully understanding what the owners of the NRM are continuing to resist; and as the once leading Opposition party in the NRM era, Forum for Democratic Change (FDC), is mired in explosive internal conflicts, which, if they persist, may sink the party in the abyss of history.

I understand the NUP President is today in Eastern Uganda after successfully securing army/police protection in Western Uganda, which is totally a new phenomenon for any Opposition leader during the perennial rule of President Tibuhaburwa Museveni.

Advertising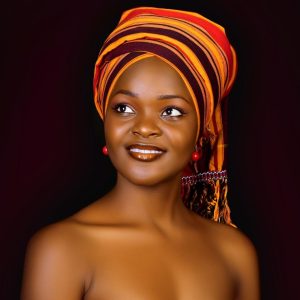 Questions:
1. What did Ssentamu Kyagulanyi agree with President Tibuhaburwa Museveni so that he is not unleashing military and police violence against him this time round?
2. Will this be the case when other political party leaders also choose to open political offices throughout the country?
3. Are we being assured that the forthcoming 2026 Presidential and Parliamentary, and District Council Elections will be free of military and police violence?
4. Is President Tibuhaburwa Museveni now so politically secure that he is no longer scared of organized Opposition? Really?
Well Time, the ultimate judge, will reveal the truth as we advance towards 40 years of President Tibuhaburwa Museveni's military capture of Uganda's political space.
Above questions may be answered because of sinister maneuvers being mooted.
This is interesting. What I hear from the corridors is that President Tibuhaburwa has given green light to the opposition (read Kyagulanyi) to continue with his mobilisation activities uninterrupted because come 2026, Ugandans won't vote a president anymore under the universal suffrage system.
That Nobert Mao is cooking things behind the kitchen to see through a constitutional amendment that will change the format of electing a head of state from universal suffrage to Electoral College ie voted by parliament.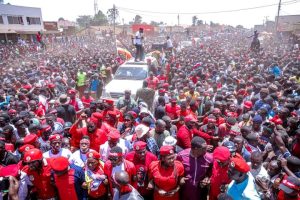 That the powers-that-be are creating a MUST-WIN safeguard for either President Tibuhaburwa or his son who would be beaten hands down in a general contest against Kyagulanyi.
For God and my country.