Death Of 5 Resulting Out Of Adventurous Quest
The Submersible Directed By American Tour Company Imploded Within The Vicinity Of The Titanic Wreckage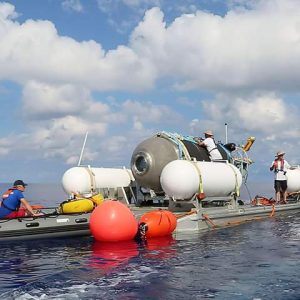 Uganda Today: On 18 June 2023, Titan, a submersible operated by OceanGate, an American tourism company, imploded during its descent in the North Atlantic Ocean, about 400 nautical miles (740 km) off the coast of Newfoundland, Canada.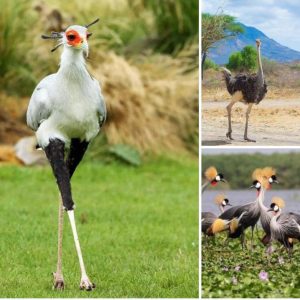 The submersible, carrying five people, was part of a tourist expedition to observe the wreck of Titanic, a British ocean liner that sank in the North Atlantic on 15 April 1912, after colliding with an iceberg. More than 1,500 died, making it the deadliest sinking of a single ship up to that time.
Communication with Titan was lost 1 hour and 45 minutes into its dive to the wreck site. Authorities were alerted when it failed to resurface at the scheduled time later that day.
Advertising

After a search lasting nearly 80 hours, a remotely operated underwater vehicle (ROV) discovered a debris field containing parts of Titan, about 1,600 feet (about 500 metres) from the bow of Titanic.
The findings were based on the U.S. Navy's declassified sonar detection of an implosion in the area on the day of the voyage, which suggested that the pressure vessel had imploded while Titan was descending, resulting in the instantaneous death of all five occupants inside the submersible.
Because Titan operated in international waters and did not carry passengers from a port, it was not subject to safety regulations. The vessel was not certified as seaworthy by any regulatory agency or third-party organization. Reporter David Pogue, who completed the expedition in 2022 as part of a CBS News Sunday Morning feature, said that all passengers who enter Titan sign a waiver confirming their knowledge that it is an "experimental" vessel "that has not been approved or certified by any regulatory body, and could result in physical injury, disability, emotional trauma or death".
Fatalities
1) Stockton Rush (61), an American submersible pilot, engineer and businessman. He was the chief executive and co-founder of OceanGate.
2) Paul-Henri Nargeolet (77), a former French Navy commander, diver, submersible pilot, member of the French Institute for Research and Exploitation of the Sea, and director of underwater research for E/M Group and RMS Titanic, Inc., which owns salvage rights to the wreckage site. Nargeolet led more than 35 expeditions to the wreck, supervised the recovery of thousands of artifacts, and was "widely considered the leading authority on the wreck site".
3) Hamish Harding (58), a British businessman, aviator, and space tourist. He had previously descended into the Mariana Trench, broken the Guinness World Record for a circumnavigation of the Earth, and flew into space in 2022 on Blue Origin NS-21.
4) Shahzada Dawood (48), a Pakistani-British businessman of the Dawood Hercules Corporation, a grandson of Pakistani industrialist Ahmed Dawood and a trustee at the SETI Institute. He was one of the wealthiest people in Pakistan.
5) Suleman Dawood (19), the son of Shahzada Dawood, who was a student at the University of Strathclyde. According to his aunt Azmeh Dawood, Suleman was terrified of going on the trip, but wanted to please his father.
https://en.wikipedia.org/wiki/2023_Titan_submersible_incident