Why The Much Touted Tenet Of Love Is Idealism
Read About Why The World Is Full Of Malevolent
Uganda Today: The world cannot be any different from those living in it. If the world is malevolent, it implies that those living in it are malevolent.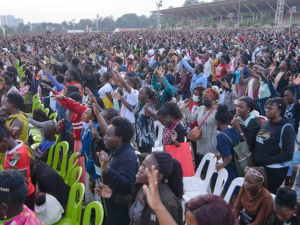 By Ayella Amuru
In the name of love thy neighbour as thyself; we have killed millions of people. We always talk a great deal about love; love of my country, love of God, love of family, and yet strangely with that love goes hatred. You love your God but hate the Gods of other people; you love your family but hate another family, you love your country but hate another country. How can you call that love?
Where there is love, there must be hatred—when the love ends, you are left with hatred and resentment for the other party, it's very commonly said that best friends who used to love each other often make the worst enemies and vice versa. There can never be love without hatred because love is division or duality—it involves the object of love and the one doing the loving. Where there is division, conflict will always emerge.
Advertising

To love your God is to hate another person's God and in medieval times; people killed each other for their Gods. To love your country is to hate another country—we can witness this when countries go to war, either side is fighting for the love of their motherland/country. This is why I do not believe in love because I strongly believe if we had real love; the world would be a much-transformed place to live in.
Slavery, poverty, racism, classism and all these destructive things would have never emerged if our consciousness had a genuine element of love, but it doesn't, we are just using each other for our own comfort and calling it love. So long as there is division in the consciousness of man, love is impossible. Division of any kind implies conflict.